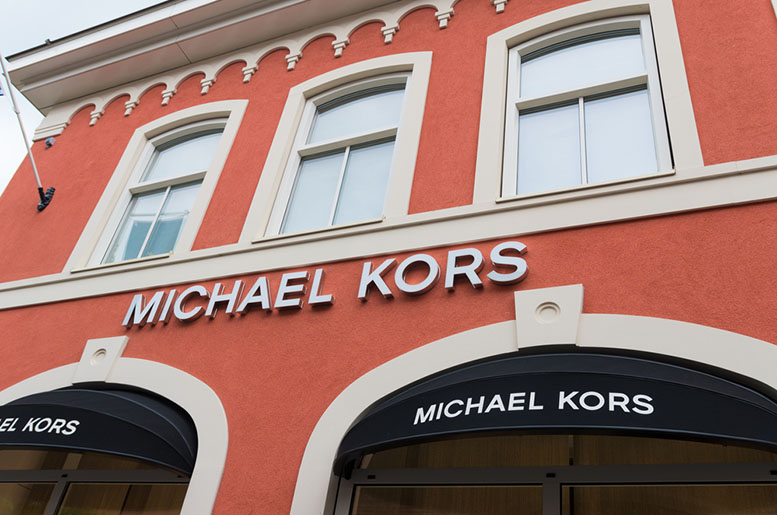 Michael Kors shares fall: Shares of the designer fashion and accessories retailer Michael Kors (NYSE:KORS), fell over ten percent despite the company reporting a very positive fourth-quarter result on Wednesday.
Revenue had exceeded the company's expectations and increased by 10.8% reaching a total of $1.18 billion USD. Approximately $107.9 million of the quarter's total revenue was contributed by Jimmy Choo, which is also owned by Michael Kors.
Comparable sales were able to increase by 2.3%, which the company attributes to a "growth in the accessories, footwear, ready-to-wear and men's categories," and the total retail revenue of the company rose by 4.4% to $600 million.
Licensing revenue for Michael Kors decreased by 11.1% to $29.7 million during the fourth quarter and decreased by 0.6% to $145 million for the full-year.
>>Alibaba Invests in Chinese Delivery Company ZTO Express
Total revenue for the full-year grew by 5% to $4.72 billion compared with the $4.49 billion that the company saw in the previous fiscal year.
During the fourth quarter, Michael Kors closed a total of 48 stores and opened 50. 
The company expects that revenue for the first quarter of 2019 will be approximately $1.135 billion, with a $140 million to $145 million contribution from Jimmy Choo. 
Chairman and CEO of Michael Kors, John D. Idol has said that the company "[ended] the year significantly ahead of [its] expectations" and was able to "[create] a global fashion luxury group
with the acquisition of Jimmy Choo."
>>Amazon's Alexa Records Couples Conversation, Sends it to Random Contact
Idol has also said that the company is "well-positioned to deliver long-term growth and enhance shareholder value by executing on the strategies in place for both Michael Kors and Jimmy Choo."
Michael Kors Shares Fall
The share value of Michael Kors had fallen by nearly 12.56%, as of 1:05 pm EDT, on Wednesday. The company has been able to reach a high share value of $63.29 and a low of $58.89 after opening at $61.95.
Comparatively, the company closed at $68.22 on Tuesday after opening at $67.65.
Featured Image: Depositphotos/© hansenn