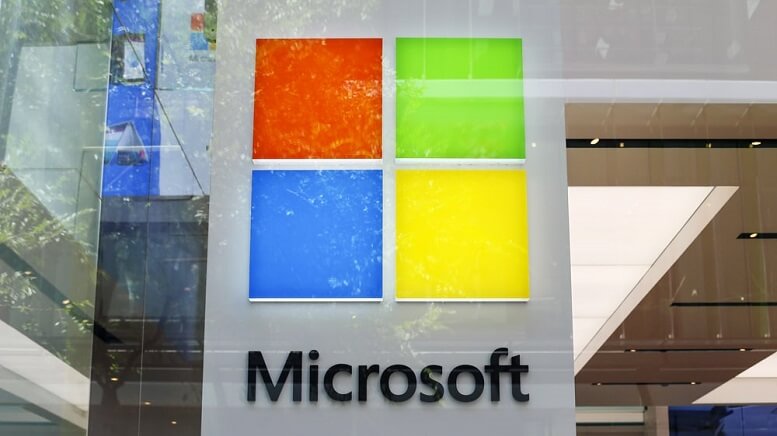 MSFT stock continues to gain momentum and hits a new high after Microsoft Corporation (NASDAQ:MSFT) announced an 11% dividend hike and a $40 billion share buyback.
Major Move
Around five years ago, Microsoft looked to have become one of the has-been companies in the world of tech, and it seemed inevitable that the giant was going to be overtaken by new entrants. Alphabet Inc (NASDAQ:GOOGL), Facebook, Inc. (NASDAQ:FB) and Amazon.com, Inc. (NASDAQ:AMZN) seemed to be on a different trajectory altogether at the time. However, over the past few years, Microsoft has turned to innovation once again and has once again become one of the most valuable tech companies in the world. The company is now flying high, and in a new development, it announced more share buybacks and also raised the dividends for its shareholders. Naturally, MSFT stock edged up once the announcement was made.
According to the announcement made by the tech giant, the company is going to spend as much as $40 billion towards share buybacks and is also going to raise the dividend by 5 cents. Dividends worth 51 cents a share are going to be paid out after the latest announcement.
On Thursday, MSFT shares pushed up by 1.58% at $140.71 after hitting an all-time high of $142.37 earlier in the session.
Microsoft has been quite aggressive with regards to buybacks under the leadership of current Chief Executive Officer Satya Nadella.
>> Roku Stock Drops as Comcast Announces New Streaming Box
In the quarter that ended on June 30 this year, the company bought back shares worth $19.54 billion. In the quarter before that, Microsoft made buybacks to the tune of $10.72 billion. While this strategy of buybacks may have its fair share of critics, it needs to be pointed out that the company's stock has done exceedingly well in the past five years or so under Nadella.
The Microsoft stock has gone up fourfold, and at the same time, it has managed to breach the threshold of a market cap of $1 trillion. Analysts expected the company to announce a dividend boost of 2 cents. Customers who are shareholders in the company as of November 21 will be eligible for the payout on December 12.
MSFT stock is the biggest gainer in the technology sector, with gains of over 40% so far this year.
Featured image: DepositPhotos © boggy22