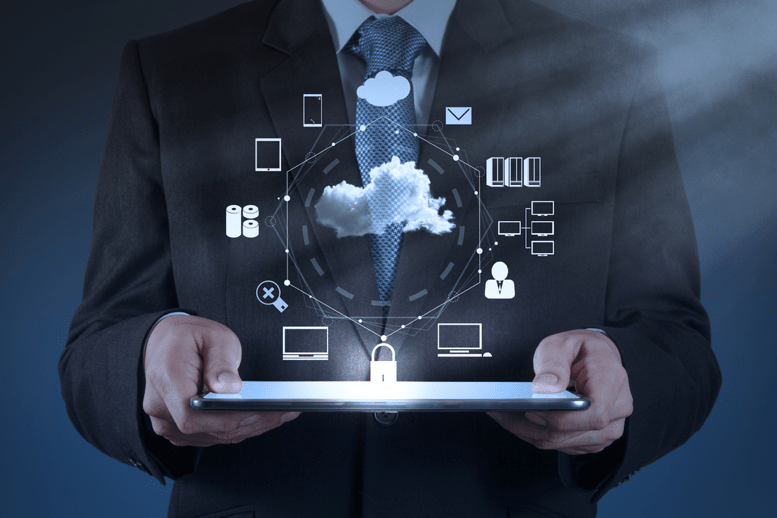 Shares of computing giant Microsoft (NASDAQ:MSFT) are on the rise today as the company announced a cloud partnership with rival Oracle (NYSE:ORCL). Currently, MSFT stock is up 1.5% and trading for $125.02 USD.
The alliance will see the two companies directly connect their clouds, meaning users can move their data seamlessly between the two. According to Tech Crunch, "This alliance goes a bit beyond just basic direct connectivity and also includes identity interoperability."
MSFT Stock Climbs on Oracle Cloud Alliance
The alliance has come as a bit of a surprise considering both clouds are essentially competitors. From Oracle's standpoint, though, the deal should be lucrative because it already struggles to compete with Microsoft's much larger Azure cloud, along with AWS (Amazon Web Services) and Google's Cloud.
The pact then, helps Microsoft to take on current cloud infrastructure leader AWS.
Now, the Microsoft-Oracle partnership gives customers the capability of running "mission-critical enterprise workloads" across both Microsoft Azure and Oracle Cloud.
For example, Oracle users can run its services such as the Oracle E-Business Suite and Oracle JD Edwards on Azure whilst "still using an Oracle database in the Oracle cloud".
Further, businesses can now connect Azure services to Oracle Cloud services according to the news release.
MSFT Stock Press Release
Scott Guthrie, executive vice president of Microsoft's Cloud and AI division, said the following:
"As the cloud of choice for the enterprise, with over 95% of the Fortune 500 using Azure, we have always been first and foremost focused on helping our customers thrive on their digital transformation journeys […] With Oracle's enterprise expertise, this alliance is a natural choice for us as we help our joint customers accelerate the migration of enterprise applications and databases to the public cloud."
Oracle's Executive Vice President Don Johnson said the following:
"Oracle and Microsoft have served enterprise customer needs for decades. With this alliance, our joint customers can migrate their entire set of existing applications to the cloud without having to re-architect anything, preserving the large investments they have already made."
Oracle shares have climbed 4% already this week, with shares currently selling for $51.99. In early trading, ORCL stock is down 0.058%, but there's still a whole day of trading left for shares to react to the news.
What do you think about this alliance? Are you a big tech investor? Will MSFT stock continue to climb?
Featured Image: DepositPhotos © everythingposs