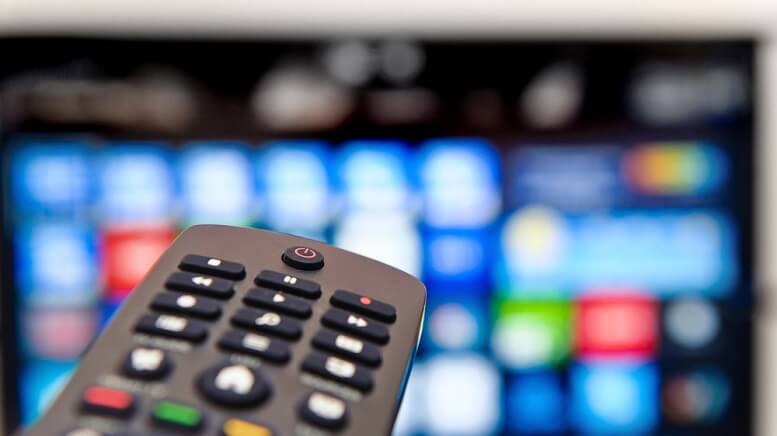 Netflix (NASDAQ:NFLX) is in for some stiff competition after Apple (NASDAQ:AAPL) revealed further details of its Apple TV+, sending NFLX stock down 2%.
While Apple's streaming service had been long expected, it was officially unveiled at the launch of the iPhone 11 today. With a subscription fee of just $4.99, Apple TV+ has undercut nearly all of its competitors in the streaming field, which has subsequently had an adverse effect on Disney (NYSE:DIS), Roku (NASDAQ:ROKU), and Netflix stock. While Disney's upcoming streaming service, Disney+, is hotly anticipated, it is priced at $6.99 a month. Netflix's current subscriptions range from $8.99 to $15.00, so the considerable difference is a bold move by Apple.
Wedbush analyst Dan Ives called the service's pricing "a major shot across the bow" at its competitors and added that Wall Street "was anticipating a $7.99-$9.99 price point as clearly Cupertino (Apple's HQ) is looking for market share coming out of the gates with these surprising price points that we loudly applaud." Despite the attractiveness of its competitive price, the real test for TV+ will come in the quality of its content, and given the relatively low number of shows confirmed, analysts believe its immediate effect on the market will be minimal.
NFLX stock is still the champion of the streaming stocks, currently valued at $288 USD, but it is facing increased competition as the field becomes increasingly crowded. Roku has been arguably the stock market's success story of the year, having gained over 300%. However, Roku stock is down over 16% today following Apple's announcement and could possibly signal the end of the biggest bull run of the year.
>> BYND Stock Tumbles as Beyond Meat Faces Growing Competition
Analysts at Piper Jaffray believe investors in NFLX stock probably shouldn't be too worried by Apple's arrival on the streaming scene just yet, saying that "we do not expect [TV+ and Arcade] to be materially additive to Apple estimates for at least the next couple of years, however, they do re-emphasize that the company is very focused on enhancing services and growing services revenue per user."
Last month we had a look at what streaming stocks could potentially take Netflix's throne; check it out!
Featured Image: DepositPhotos © RasulovS