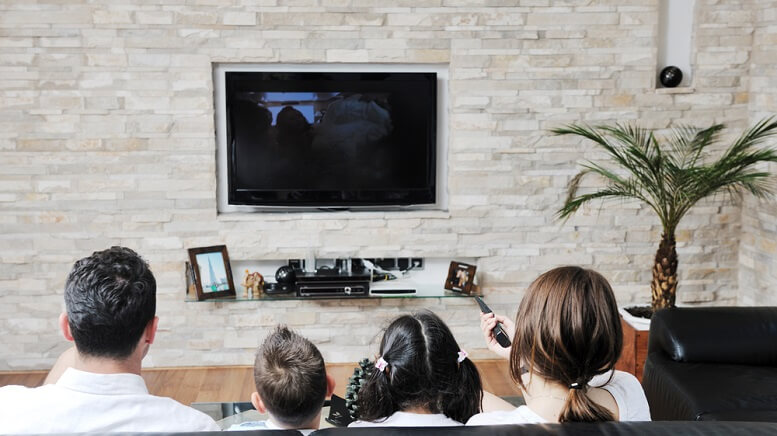 Roku stock has gained 11.5% today after it made the Apple TV app available to users ahead of the launch of the new streaming service next month.
Roku Stock Best Positioned to Take Advantage of Competion
Roku Inc (NASDAQ:ROKU) has been the stock market's biggest success story in 2019, gaining over 500% at its peak last month. However, it has taken a bit of a beating in recent weeks as competition in the streaming service field heats up. Roku is perhaps the best-positioned company to take advantage of an increase in the number of streaming services available to consumers, due to the fact its platform can integrate and support its competitors' services. The addition of Apple TV+, which launches next month, has boosted Roku stock to an October peak of $132.82.
Netflix's Competitors
Apple TV+ looks set to be one of the major competitors to Netflix (NASDAQ:NFLX), which is already supported on Roku, along with Disney's (NYSE:DIS) new service, Disney+. Apple's (NASDAQ:AAPL) streaming service made the move to significantly undercut its competitors in terms of its subscription price, with its $4.99 monthly fee considerably lower than Netflix or Disney's subscription. On the other hand, Roku charges users a one-time fee of $30 for its most basic service, which has been a leading factor in the meteoric rise of Roku stock in 2019.
>> NFLX Stock Trades Lower Ahead of Q3 Earnings: What to Expect
"With the Apple TV app coming to Roku, our customers will enjoy an even broader range of exciting entertainment, including the highly anticipated Apple TV+ service," said Scott Rosenberg, Senior Vice President and General Manager of Platform Business at Roku. "Roku is a valuable partner for content providers looking to reach a large and engaged audience, and we're looking forward to bringing this new option to Roku users." Roku stock could be further boosted by the expected addition of Disney+ ahead of its launch on November 12.
Featured Image: DepositPhotos © .Shock