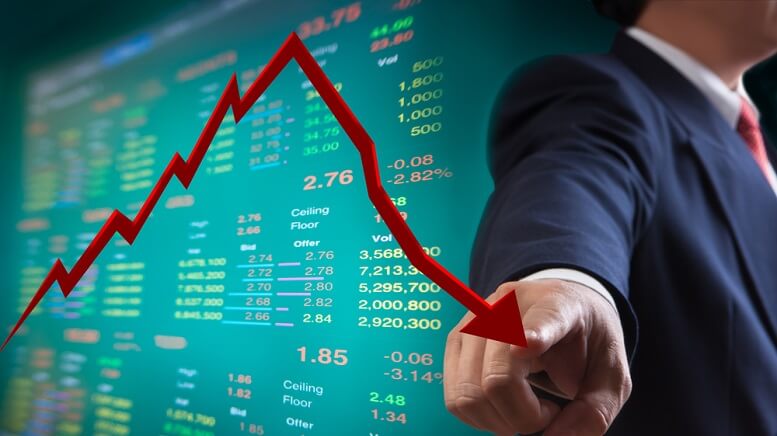 ROKU stock continues to slump and slide below the $100 mark on Tuesday. Roku (NASDAQ:ROKU) has slumped 45% this month on growing competition from Comcast (NASDAQ:CMCSA) and Facebook (NASDAQ:FB).
Analyst Turns Bearish
One of the most important developments in the world of entertainment consumption over the past half a decade has been the emergence of online streaming. Due to the popularity of streaming services, streaming platforms like Roku emerged that were responsible for providing its users with access to all streaming services in one place.
Roku had been one of the best-performing stocks this year for many months, and much of the rally was driven due to excellent growth. However, the emergence of competition seems to have knocked the wind out of ROKU stock.
ROKU stock has slumped 25% since last Friday after an analyst produced a particularly gloomy projection with regards to the company's future. It needs to be remembered that the streaming space is expanding. While companies like Netflix (NASDAQ:NFLX) and Amazon (NASDAQ:AMZN) have become the dominant players, other massive players like Apple (NASDAQ:AAPL) and Disney (NYSE:DIS) are all set to join in the streaming wars as well.
At the time of writing, ROKU stock is down another 5% at $101.87 after hitting a low of $99.37.
Roku may have dominated the streaming device and platform market for some time, but the competition in that market is going to heat up as well. Investors are now quite unsure whether Roku can stand up to a challenge from corporate giants like Comcast and Facebook.
ROKU stock is now down as much as 45% from its highs, and it is only a natural state of things, considering the sort of competition that is coming in this space. Comcast is going to launch its Xfinity Flex box for streaming services soon and has decided to give it to its customers for free.
>> NIO Stock Tumbles as China's Tesla Fights to Survive
On the other hand, Facebook is coming up with its own streaming device. Amidst all this competition, investors and analysts have become increasingly pessimistic about the immediate future of Roku.
In his report, an analyst at the Pivotal Research Group stated that due to the rise in competition, many companies are going to probably give away streaming devices for free and that would put heightened pressure on ROKU stock.
Featured image: DepositPhotos © suriyaphoto