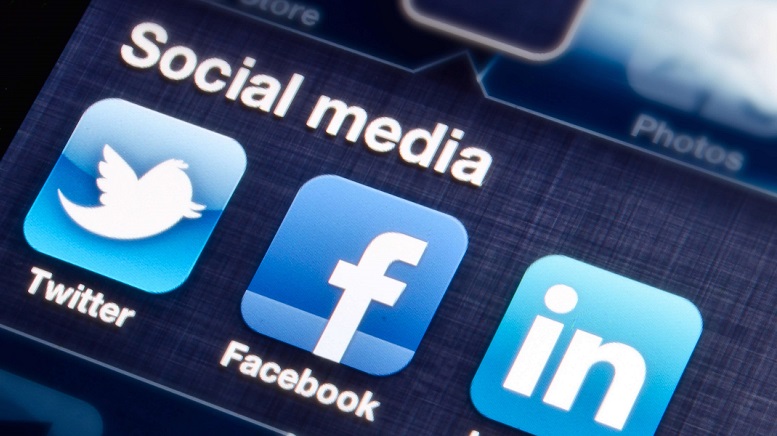 Facebook dominates the social media space, but Twitter consistently carves a space for itself in the still-nascent industry. These two companies form a kind of dichotomy that's important to understand for investors hoping to profit off of social media stocks.
While Facebook has shown far more growth, analysts are starting to suspect the company has tapped its user base for all its worth. Twitter, on the other hand, may have a lot more monetization left to explore.
Let's take a look at both of these companies' recent performance and near-term projections to see if we can't understand this dichotomy a little better.
Social Media Stocks: Twitter
Back in October, shares of Twitter Inc. (NYSE:TWTR) dropped 20% in a single day off of disappointing Q3 results. The stock price remained static for the next three months.
On February 6, however, the company gained back nearly all of its lost value when it released its Q4 report. Revenue came to US$1.01 billion, up 11% from Q3, and beating expectations of $979 million.
Though the earnings per share came in at $0.25, $0.04 short of expectations, the revenue gains boosted TWTR stock 18%.
A major area of focus for the company was increasing its Monetizable Daily Active Users (MDAU). Twitter experienced its best quarterly growth for MDAUs in Q4, gaining 21% and bringing the total number to 152 million.
Looking forward, Twitter expects to generate between $825 million and $885 million in revenue for Q1 2020. The company also expects its total costs and expenses will increase by 20%. This is primarily a result of its plans to build a new data server, which will help the company test new products and release them faster.
Chief Executive Officer Jack Dorsey said that rolling out new features at a faster pace is a big part of the social media platform's priorities for the year.
>> Pinterest Stock Jumps After Q4 Revenue and User Growth Top Estimates
"The time it takes to go from an idea to shipping something remarkable to customers simply takes too long," he said.
Social Media Stocks: Facebook
Conversely, Facebook (NASDAQ:FB) approached its Q4 fiscal results with considerable momentum. FB shares gained nearly 20% since the company beat estimates in Q3, but the momentum didn't carry into the final quarter.
For Q4, Facebook reported revenue of $21.1 billion, up 25% year-over-year. This beat analysts forecasts of $20.9 billion and was slightly ahead of management's guidance for growth between 20% and 24%.
The earnings resulted in EPS of $2.56. Facebook also reached 2.5 billion monthly users, up 2%, from 2.45 billion in Q3. The social media site now boasts 1.66 billion daily active users, up 2.4% from 1.62 billion.
Despite this, Facebook stock dropped 9.5%, which is mostly attributed to a dramatic increase in expenses. The company spent nearly $47 billion for fiscal 2019, a 51% rise compared to its total in 2018.
Experts are warning that mounting regulatory scrutiny and decelerating revenue growth will negatively impact revenue growth in the future. Facebook CEO Mark Zuckerberg has also previously warned that addressing hate speech, election interference, and other content moderation and safety issues would be costly.
Zuckerberg also said he expects 2020 to be "an intense year with the elections." Ultimately, though, he believes Facebook's election integrity systems "are now more advanced than any other company."
While other social media stocks like Snapchat (NYSE:SNAP) and Pinterest Inc. (NYSE:PINS) are worth following, the Twitter/Facebook dynamic remains the most telling for the social media space.
Keep watching these companies to see how decisions about fighting misinformation and monetization affect the total user account as well as investor confidence.
Featured image: DepositPhotos © Mactrunk