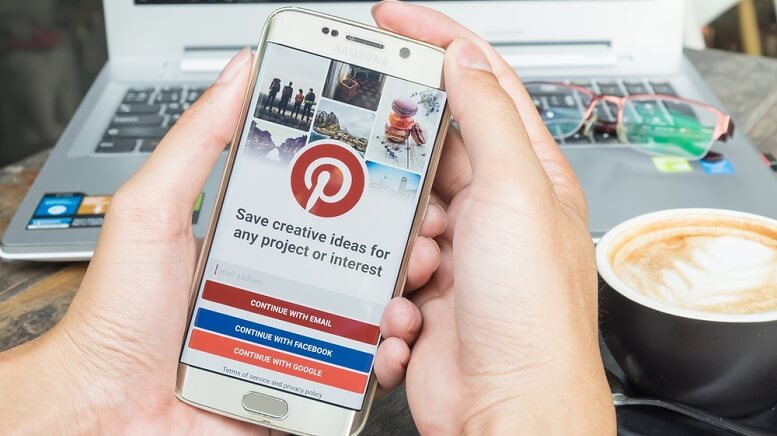 Pinterest stock shares jumped 12% after Pinterest Inc. (NYSE:PINS) reported revenue and user growth that topped analysts' projections for the fourth quarter. The image-sharing company cited greater engagement and new advertisers during the holiday season for exceptional results.
Pinterest Tops Q4 Revenue Estimates
The company reported earnings per share of $0.12 on revenue of $400 million, beating analysts' projections of $0.08 EPS and revenue of $371 million. The company reported growth in its monthly active users, which came in at 335 million, beating analysts' forecasts of 331.3 million users. Full-year revenue was around $1.14 billion, which was the first time the company surpassed the $1 billion mark, and it was slightly higher than the guidance range the company provided in May.
Going into 2020, the company has given full-year guidance that exceeds analysts' expectations. This year, Pinterest expects revenue of around $1.52 billion, relative to analysts' projection of $1.5 billion. From the results, it seems like the recent adjustments the company made to the app are paying off. In the previous quarter, the company indicated that it had redesigned the app to improve user experience and the discovery of new ideas.
Pinterest CFO Todd Morgenfeld stated that the company has witnessed significant success after it monetized in English-speaking markets besides the US. He added that the company's investment in Western Europe has begun paying off.
Pinterest stock is up by 13.30% at $26.07.
Pinterest to Enhance the Shopping Experience in 2020
Ben Silbermann, the CEO of Pinterest, stated that the company continued to enhance the foundation of its App in Q4 by strengthening recommendations, as well as the shopping experience and increasing performance of the platform. Silbermann added that this year the focus will be to deliver relevant content, shopping experiences, and ads.
>> QCOM Stock in the Red Amid Coronavirus Uncertainty
The company will create a "Verified Merchants Program" this year, which means brands will have to meet specific guidelines for them to join. This aims to improve the trust between users and the brand they purchase from the platform.
In the past few months, the company has been expanding aggressively in Europe, and it added six new markets last year.
Pinterest stock has gained over 35% since the beginning of the new year.
Featured image: DepositPhotos © itchaz.gmail.com