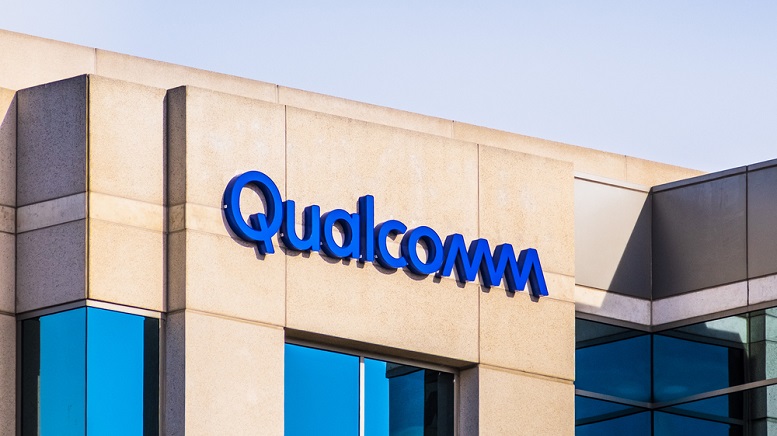 QCOM stock is dropping today after Qualcomm (NASDAQ:QCOM) released its Q1 earnings, but also warned of the potential impact the Coronavirus may have on the global mobile industry.
For the fiscal first quarter, Qualcomm actually performed quite well with earnings per share coming in at 99 cents on an adjusted basis, beating analysts' estimates of 85 cents. Revenue was US$5.08 billion, beating Wall Street estimates of US$4.84 billion and growing 5% year-over-year. However, QCOM stock is dropping today after the company lowered its earnings guidance for the next quarter, partly due to the virus outbreak in China.
"There is significant uncertainty around the impact from the coronavirus on handset demand and supply chain," the company's Chief Financial Officer, Akash Palkhiwala, said during the earnings call. The Coronavirus outbreak began in the Chinese city of Wuhan in December and has since killed more than 560 people and infected over 28,000 people worldwide. The economic impact of the outbreak has been far-reaching, with airlines canceling flights, retailers closing stores, and crude oil prices going bearish, and has translated to a 3% decline in QCOM stock.
"As the coronavirus situation continues to unfold, our thoughts are with the many Qualcomm employees in China, our customers and suppliers, their families, as well as those who are impacted by this unprecedented situation," Qualcomm CEO Steve Mollenkopf said Wednesday.
>> ZNGA Stock Soars: Record Revenue Shrugs Net Loss Concerns
The smartphone industry is hugely reliant on the Chinese market for both manufacturing purposes and sales revenue. Almost half of Qualcomm's revenue was generated in China, and several of its major customers, including Apple (NASDAQ:AAPL), depend on the Chinese market for a significant portion of their sales. Apple is Qualcomm's most important customer, as evidenced by the 60% rally in QCOM stock last July when the two firms settled an IP dispute between them, and the virus outbreak could lead to a 10% drop in Apple shipments to China.
Featured Image: DepositPhotos © SundryPhotography