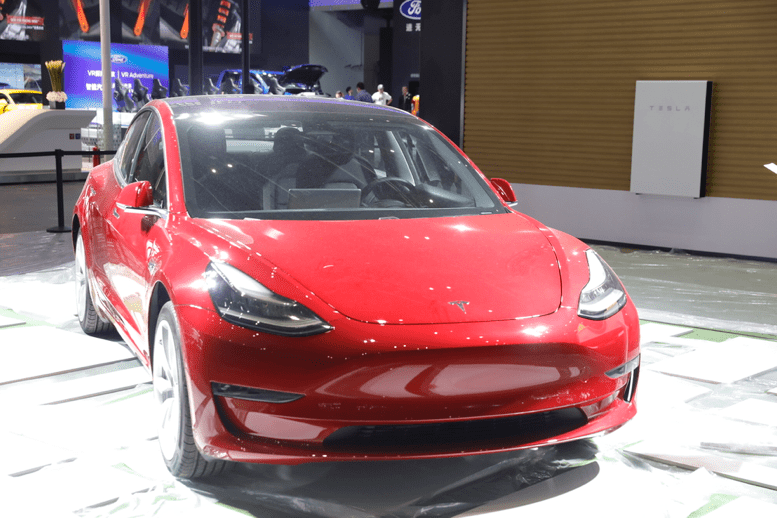 It's been years in the making, and now, the much-anticipated 'standard' Tesla Model 3 with a base price of $35,000 USD has arrived.
Tesla (NASDAQ:TSLA) CEO Elon Musk first announced plans for the car as far back as 2006.
Tesla Model 3
The new Model 3 is being pegged as Tesla's first 'mass market' car option as its price is more suitable for the average worker. The lowest costing model, prior to this new release, would set you back $42,000 USD.
The car comes with the standard battery pack and interior and has been delayed on several occasions. But now, according to Electrek:
"The automaker is now making several new versions of the Model 3 available with a shorter range and new interior options."
Tesla Model 3: A Difficult Journey
It has taken years for the auto manufacturer to bring the price down to this level. It gradually released cheaper car models over the years, but none to this level of accessibility.
The journey has "been insanely difficult" according to Musk, in a talk with reporters. Though he recognized the Tesla Model 3 as an achievement, he said we would have to wait over three years before an even lower priced Tesla car was available.
Further, Musk said that the prices are not only enabled by the new battery and interior options but also because the company has reworked its sales strategy in the hopes of reducing cost. This was not elaborated on.
>> Tesla Stock: Will It Tank on Company's $920 Million Debt Due Friday?
Details
Tesla sent an email around to its retail stores announcing the arrival of the Tesla Model 3. What is known thus far is that the car is available to order in the US from today, and will be available to pick up as early as next month. 
Europeans will have to wait another 3–6 months before they can get their hands on the lower-priced Model 3.
TSLA stock is reacting strangely to the news. Shortly after the market closed yesterday, stock increased to roughly $323 USD per share. However, it soon dropped to lows of $306 USD. At the time of writing, in pre-market trade, it is selling for $309 USD.
Are you impressed with the Tesla Model 3? Or do you feel it is a bit late to the lower-priced EV car party? What do you think?
Featured Image: DepositPhotos © Imaginechina-Editorial