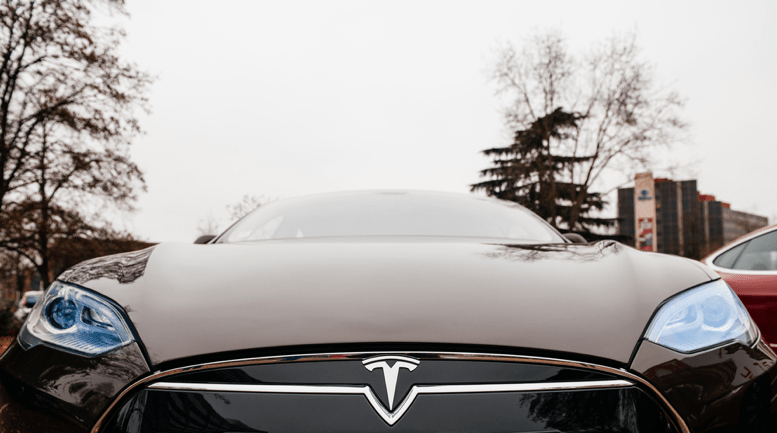 TSLA stock is on the rise—up 6.11% and climbing. The company will soon unveil its new pickup truck that has a starting price-tag of under $50,000 USD.
According to CEO Elon Musk, the latest addition to the Tesla (NASDAQ:TSLA) family will be better than Ford's (NYSE:F) iconic pickup truck and will outperform Porche's (OTCPK:POAHF) 911 sportscar.
TSLA stock is currently selling for $189.90 USD on the NASDAQ exchange.
TSLA Stock Rising On New Pickup Truck
For under $50,000 USD, Musk's new truck will undercut the latest truck models that electric rival Rivian is to unleash next year. Rivian's trucks are to start at just under $70,000. Recently, the Michigan-based company secured a $500 million investment from Ford along with a $700 million investment from an Amazon-led group of investors.
Regarding the new Tesla pickup truck, in an interview with Ride the Lightning podcast, Musk said: "It just can't be unaffordable."
He furthered:
"This will be a better truck than an F-150 in terms of truck-like functionality […] and be a better sports car than a standard 911. That's the aspiration."
The CEO hasn't held back on the details surrounding the new car. On Twitter, he said that the base pickup truck will have all-wheel-drive and "crazy torque" from two electric motors.
He also was honest about its different appearance, saying:
"It won't look like a normal truck. It's going to look pretty sci-fi, it's not going to be for everyone […] If somebody just wants a truck that looks like trucks have looked for the last 20 years, 30 years, or 40 years, this probably isn't for them."
>> FedEx Stock Falls On China's Investigation News: Huawei Conflict
TSLA Stock
But for $50,000, Tesla's pickup is starting at a price that is bang in the center of what Ford currently offers for its range of pickups. Also, it is significantly above the average price that Americans paid for a pickup truck only last month, which was $37,000.
Ford F-150 prices vary from $30,000 for a basic model to over $70,000 for a luxurious larger and more powerful. The carmaker is also expected to unleash its own all-electric version of the F-150.
Tesla's new truck is expected later this year. Do you think TSLA stock will react further?
Featured Image: DepositPhotos © ifeelstock