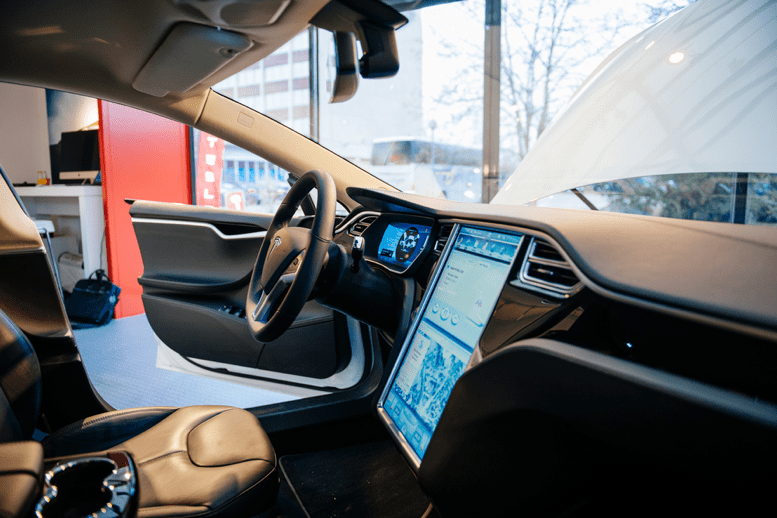 Last week, Tesla (NASDAQ:TSLA) unveiled the long-awaited lower-priced Model 3. At $35,000 USD per car, the newest addition is Tesla's first mass-market car. Today, the EV-maker announced another release—more in tune with its higher-offerings—the Tesla Model Y.
Tesla Model Y
Tesla CEO Elon Musk and his team are finally ready to unveil its next car, the Model Y. Pegged to be revealed on March 14th, the new 'cross-over' vehicle will be shown at an event at the Los Angeles Design Studio. Test drives, price specifications, and styling will be available at this event. 
As a cross-over vehicle, the Model Y combines the stylings of a sports-car but is built on the more practical car platform. This allows the company to save costs on production. Though Musk had hinted in the past that the Tesla Model Y might have falcon doors like the more expensive Model X SUV, it has since been confirmed that it will have normal doors, more akin to the Model 3.
In his Tweet on Sunday, detailing the new release, Musk said the car will be about 10% larger than the Model 3 sedan and will "cost about 10 percent more & have slightly less range for same battery."
Based on current prices for Model 3 cars, the Model Y should be priced close to the $55,000 USD range. Full production range will be reached in 2020.
The Tesla Model Y has been in the works for over four years. As stated, the release comes only a few days after Tesla began taking orders for its economically-priced Model 3. But the company isn't stopping there. 
V3 Supercharger Station
This coming Wednesday night, Tesla's first high-end V3.0 Supercharger Station for charging its cars will go live. The Supercharger V3 was due to arrive in 2018, but it was delayed to early 2019. The location of the station, however, has not been unveiled yet and details remain tepid. 
>> Gap Shares Up Nearly +20% After Split with Old Navy is Announced
Shares Crash
TSLA stock has been in the red after declining sharply on Friday. Currently selling for $294.79 USD, shares plunged 8.7% after the company detailed a major change to its sales strategy and news that Tesla doesn't expect to be profitable in its first quarter. This came after it released the newest Model 3.
Shares are still down today to the tune of 7.84% as investors appear spooked over the drastic measures required to bring Tesla's $35,000 Model 3 to market.
Are you excited to see the new Tesla Model Y? Are you a Tesla fan? Let us know below!
Featured Image: Deposit Photos © ifeelstock