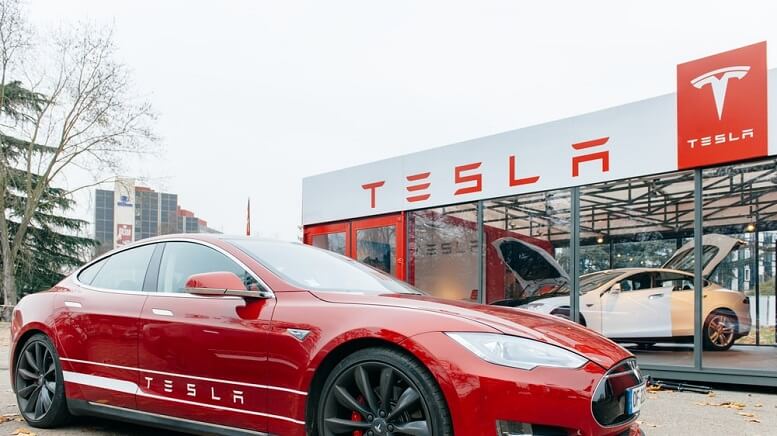 TSLA stock continues to move higher after Tesla Inc's (NASDAQ:TSLA) Q4 results topped analysts' estimates. The results come at the back of the company's faster-than-expected launch of its giga-factory in china as well as record deliveries at the end of 2019.
Tesla Q4 Results Topped Estimates
The company reported a 2% increase in revenue to $7.4 billion compared to $7.2 billion reported a year ago. Its adjusted earnings per share in the quarter were $2.14 relative to $2.00 per share last year. This beat analysts' estimates, who had expected the carmaker to report revenue of $7 billion and adjusted earnings per share of $1.77.
Going into 2020, the company expects deliveries to increase, and it is confident that it will exceed 500,000 units this year. In 2019, the electric car maker delivered around 367,500 units, which was within the company's previous guidance range. In the fourth quarter, Tesla delivered a total of around 112,000 units.
At the time of writing, TSLA stock is up 10.95% at $644.60 and made an all-time high of $650.88.
Coronavirus Outbreak Leading to Delays in Shanghai Factory
In a statement, the company indicated that it expects deliveries this year to exceed last year because of the ramp-up of Model Y and Model 3 cars in the Shanghai giga-factory. Tesla, however, did indicate that there have been delays in production in the factory because of the outbreak of the coronavirus, which has impacted investor confidence.
The company's CFO Zach Kirkhorn stated that there is an expected delay of at least one and a half weeks in the ramp-up of the Model 3 in the Shanghai factor because of the government requirement to shut down due to the virus outbreak. He added that it will slightly affect profitability in this quarter but confirmed that it will be limited since the contribution of the Model 3 to profitability is still in the early stages. Kirkhorn indicated that the company will be keen to see whether there might be an interruption in the supply of the cars manufactured in Fremont, California.
>> BA Stock Gains Despite Posting Biggest Full-Year Loss Ever
The company indicated that the production of the Model Y will commence in 2021 in the Shanghai factory. The Fremont factory has already commenced ramping up production for the Model Y ahead of schedule.
TSLA stock is the biggest blue-chip stock gainer so far this year, with a jump of over 50%.
Featured image: DepositPhotos © ifeelstock