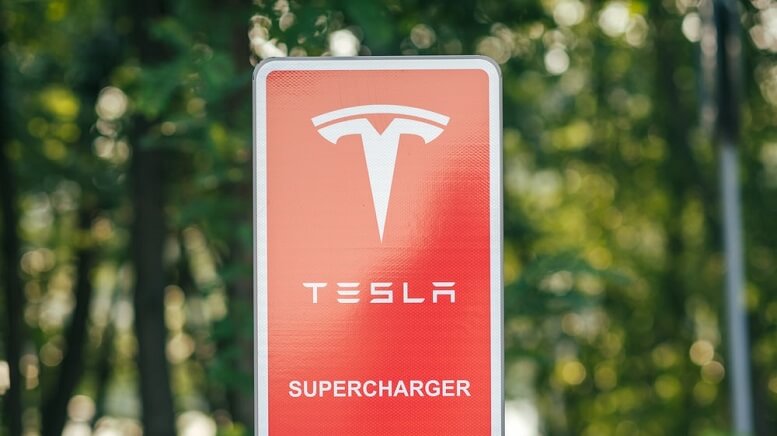 TSLA stock could rise to the $612 mark, according to analysts at Oppenheimer, who made the claim after an impressive start to the New Year for Tesla (NASDAQ:TSLA). The stock has been on a tear in recent weeks, as investors react to Tesla's impressive delivery figures, which exceeded expectations.
Improved Deliveries and Profits
TSLA stock has more than doubled in value and shows no signs of slowing down. A rally past the $500 mark to the $540 mark takes the electric car company's market valuation to more than $94 billion. Tesla is now more valuable than Ford Motor Company (NYSE:F) and General Motors Company (NYSE:GM) combined.
Tesla improved sentiments and prospects in the market after a surprise third-quarter profit that renewed investor interest in TSLA stock. In the fourth quarter, the company delivered 112,000 Tesla Model 3 Sedans, bringing the total vehicles delivered in the full year to 367,500.
Reports that the company has ramped up production at one of its facilities in China to more than 1,000 vehicles per week all but affirms long-term prospects. Likewise, the company has confirmed plans to build a new design and engineering center in China as it continues to expand its footprint in the crucial marketplace.
TSLA stock is up 2.25% at $236.69 and made a new high of $547.41.
Tesla's Prospects
According to Colin Rusch, an analyst at Oppenheimer, Tesla has reached a critical scale that should support sustainable positive free cash flow going forward. The analyst has upgraded the stock to an 'outperform' with a $612 price tag.
The analyst expects Tesla to continue outperforming, given the key advantages it continues to enjoy against its competitors. The pioneer electric car company boasts of robust powertrain designs as well as battery innovations, fleet size, and consumption enthusiasm.
Rusch isn't even the most bullish analyst for Tesla. Elazar Advisors analyst Chaim Seigel has set a $734 price target for TSLA stock.
>> Ford Stock Drops as China Sales Continue to Fall: What's Next?
The ambitious price targets come on growing confidence that Tesla will generate strong sales as it ramps up operations in China. In addition, the company is planning to strengthen its operations in Europe with the establishment of a fourth Gigafactory.
TSLA stock has soared over 25% since the beginning of the new year.
Featured image: DepositPhotos © Afotoeu