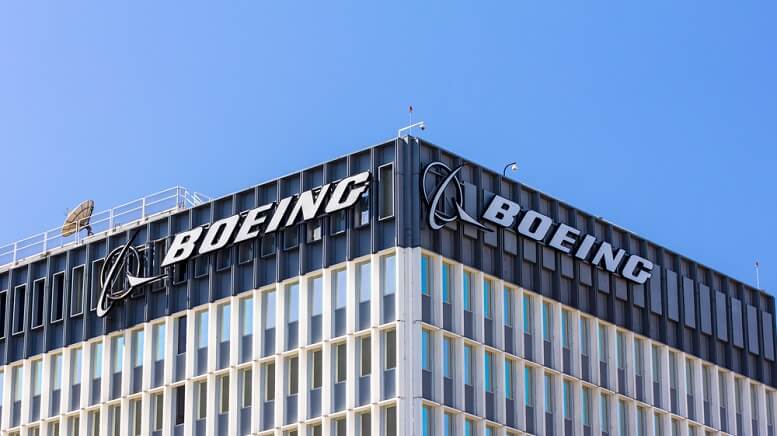 BA stock is making gains today despite Boeing (NYSE:BA) posting its worst full-year loss in the history of the company, with investor confidence in the airplane maker's timetable for returning the 737 MAX to service providing some reprieve.
The Seattle-based manufacturing powerhouse has been in turmoil for much of the last year following two fatal crashes of its bestselling 737 MAX aircraft within five months of each other. With the company struggling to contain the crisis, the aircraft in question still grounded, and BA stock down 25% since last March, this quarter was widely expected to be a tumultuous one for Boeing.
For the three months ended December 31, Boeing lost over US$1 billion, giving the company its first yearly loss since 1997. Revenue came in at US$17.9 billion, compared to the expected figure of US$21.73 billion, while earnings per share was a loss of $2.33 compared with $1.30 expected profit. Boeing also hemorrhaged operating cash flow to the tune of a US$2.2 billion loss, which reflected the impact of the plane's idling. In a plus for holders of BA shares, the company maintained its dividend commitment and paid out US$1.2 billion to shareholders.
"We recognize we have a lot of work to do," said David Calhoun, who took on the position of CEO and President this month following the departure of Denis Meulinberg in December. "Fortunately, the strength of our overall Boeing portfolio of businesses provides the financial liquidity to follow a thorough and disciplined recovery process," he continued. BA stock is currently trading for $322.02, following the release of the results.
>> AMD Stock Tumbles 7% on Lower-Than-Expected Earnings Outlook
Boeing also said that it will spend an additional US$9 billion on further 737 MAX costs, which includes accounting costs and customer concessions, as well as US$4 billion in "abnormal production costs." This brings the company's total spend on the crisis to over US$18 billion; however, analysts at Goldman Sachs said that "the additional concessions are below our estimate and likely below consensus," which has helped boost BA stock by 3% today despite the record losses.
Featured Image: DepositPhotos © wolterke