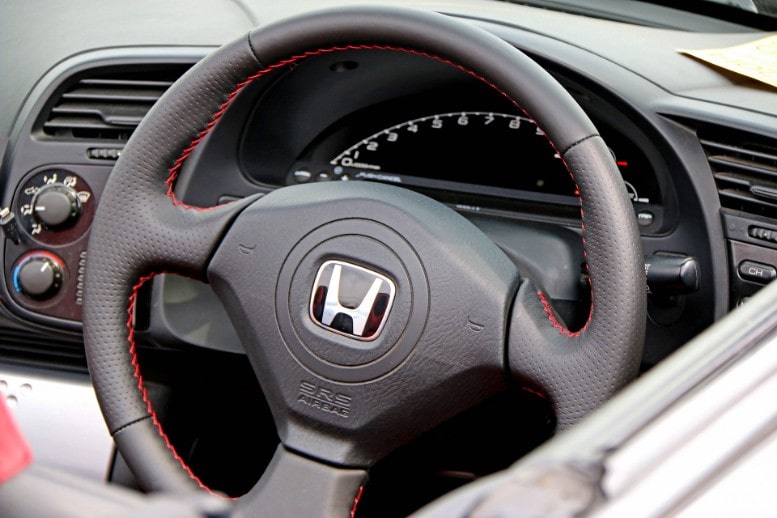 Honda Motor Co, Ltd. (NYSE:HMC) is recalling over 1 million of its vehicles in the US and Canada because of the Takata drivers airbag inflators. The original airbags installed in vehicles of the past were shown to be defective and the airbags replacing the originals were found to be just as dangerous. Today, Honda's stock has taken a bit of a hit, but not as much as one would expect.
Honda Motors Recalls Over 1 Million Vehicles
According to NBC News, documents posted by Canadian Safety Regulators show that Honda Motors is recalling many of its most popular models for a second time. The models in the recall go as far back as 2001 and as late as 2010. It seems the automotive maker's newer cars do not have the default in the airbags.
Transport Canada said that vehicles covered under the recall include those that were under previous recalls and even others that have had their airbags replaced after collisions. The Canadian agency says that around 84,000 vehicles are involved in the latest wave of recalls. Usually, the number of Canadian cars recalled is ten times higher in the US.
Honda Motors' affected models in the latest sweep include Honda Accords from 2001 through 2007. The company's CR-V model from 2002 to 2006 are those included in this list. Honda's Civic models from 2001 to 2005 and the Element from 2003 to 2010 were affected. Honda Odyssey 2002 to 2004 models are on the list, as well as the Pilot from 2003 through 2008. All Ridgeline models from 2006 are recalled, making it the largest group considering the length of time.
>> Two Former Goldman Sachs Execs Guilty of 1MDB Investment Fraud
Acura models are also covered under the recall including the CL from 2003, the TL from 2002 to 2003, the MDC from 2003 to 2006 and the EL from 2001 through 2005.
Unfortunately, 23 people have died from this airbag issue worldwide, and hundreds have been injured. If you own any of these models, I would call your local dealer immediately if you have yet to receive an email or something in the mail. You can check here if your vehicle needs to be brought in.
Honda Motors Stock Movement
It seems investors are unphased by the news, possibly because Honda Motors hasn't made an official statement on the matter yet. According to Yahoo Finance, HMC shares are trading at $27.38, down -$0.05 (-0.18%).
Featured Image: Pixabay