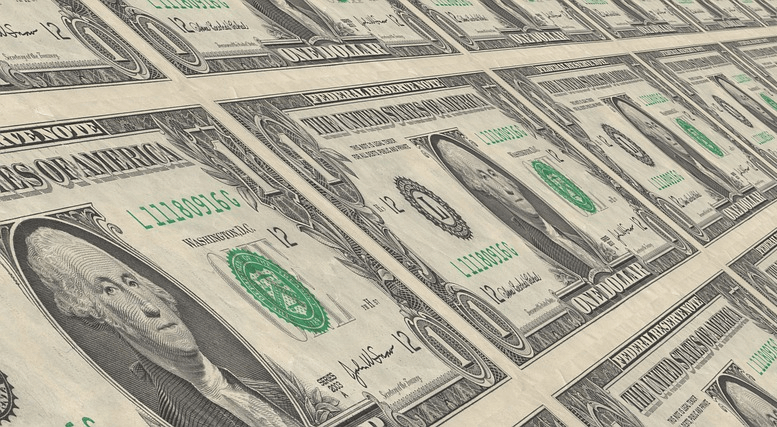 Bank of America (NYSE:BAC) announced yesterday that it will raise the minimum wage for employees to $20 an hour over the course of the next two years. It will also freeze health care cost increases for those who are on the lower rung of the wage ladder.
Bank of America Raises Minimum Wage
Setting a standard, the bank will raise the wage to $17 as of May 1st and then by 2021 will increase to the higher figure of $20 per hour.
According to CEO Brian Moynihan in a chat with MSNBC, he said the following:
"If you get a job at Bank of America, you'll make $41,000 [annually] With the success our company has … we have to share that success with our teammates."
The Best Staff
Bank of America says the impetus to raise the wage comes from the need to serve clients and customers as best it can. This will translate from the well-being of its staff and their confidence with their job.
The bank first raised the minimum wage to $15 only two years ago. Now it is aiming to set standards by offering an "average rate for all US hourly employees [that is] significantly above this level."
>> Levi Strauss Stock Jumps 10% on Earnings Surprise
An Employees Market
America has become an employees market in recent years. Unemployment has fallen to its lowest levels in nearly a decade. A result of this is that employers are finding it increasingly difficult to fill positions. Bank of America sits right in the center of one of the most affected sectors.
According to Ben Zipperer, an economist at the Economic Policy Institute:
"Banks, in particular, they're compelled to raise wages somewhat to recruit staff. So this is something they would be doing anyway because there's a tighter labor market and that's what happens."
Bank of America's move is clearly a necessity in order to draw more staff. It may encourage the banking sector to increase the minimum wage across the board. What do you think?
Featured Image: Pixabay