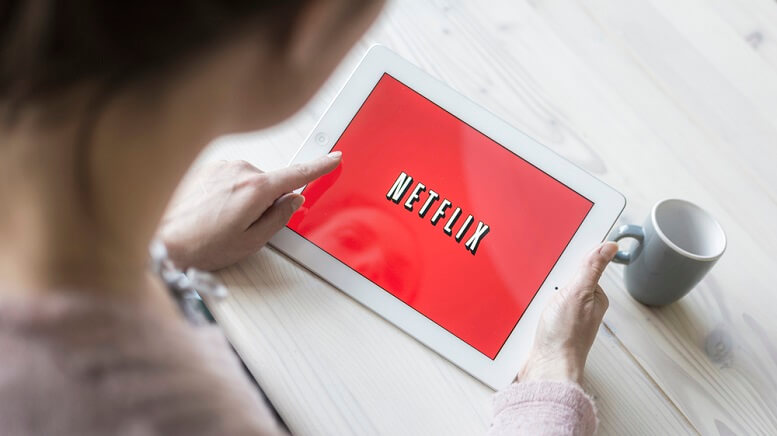 Netflix (NASDAQ:NFLX) has been backed by Goldman Sachs (NYSE:GS) analysts to see off the competition in the intensifying streaming wars, boosting Netflix stock by 4% on Thursday.
Amid growing fears that the streaming giant could lose out in the streaming wars, as companies like Disney (NYSE:DIS) and Apple (NASDAQ:AAPL) roll out their new services, Goldman Sachs analysts told clients that the company has fought off competition before and is likely to weather this current storm. The backing has helped boost Netflix stock, which has been taking a hammering in recent months as competition heats up.
"Netflix's incremental net subscriber additions have grown continuously despite significant competitive pressure," Goldman Sachs analyst Heath Terry said in a note to clients. "We continue to believe that the relative value (price divided by content consumed) of Netflix far exceeds any of the current or planned competitive offerings, making it unlikely that any of them will replace Netflix as consumers' primary streaming choice." Goldman Sachs also said they expect the company's Q4 results to beat analysts' expectations, which could further lift Netflix stock.
Apple's streaming service, Apple TV+, launches next month and has already had an impact on Netflix stock after announcing that its subscription price of $4.99 per month, an undercut of most of its competitors, including Netflix. Meanwhile, Disney+ will also cost less per month than Netflix and is perhaps its biggest competitor in terms of content. While many Netflix users have been complaining of a stuttering content base on the platform, Disney is providing a fresher slate of programming with over 7,000 episodes and 500 movies, including all 30 seasons of The Simpsons.
>> BA Stock Grounded By Further Boeing 737 MAX Delays
Roku (NASDAQ:ROKU) is perhaps the market's success story of the year, having gained over 350% at one point, despite some recent losses. Where Roku differs from other streaming services is that it charges a one-time purchase fee as opposed to a monthly subscription and also provides support for other streaming services, including Netflix. Roku stock has corrected somewhat in recent weeks, following its competitors' announcements; however, it still represents another major rival to Netflix in an increasingly crowded field.
Featured Image: DepositPhotos © Mactrunk