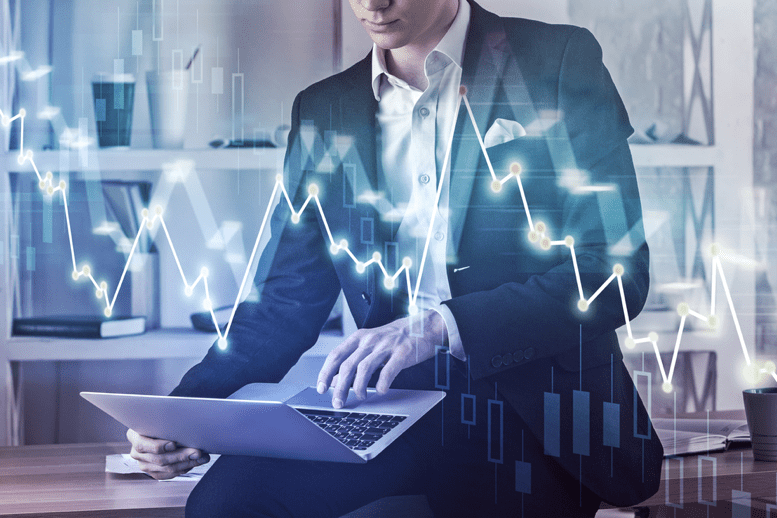 The America/ China trade war has been in full swing for almost one year. Last week it escalated. In the midst of negotiations between the two countries, the US hiked import tariffs on $200 billion worth of Chinese goods from 10% to 25%.
Three days later, retaliation came in the form of China imposing 25% duties on $60 billion worth of US goods.
That same day, US trade officials released a list of an additional $300 billion in products that the US buys from China. These will also be subjected to higher tariffs come July, and the list covers nearly all American imports from China.
Where does this leave investors? In a worrisome place it seems as the markets are showing the damage: In reaction to the above, the S&P 500 and Dow Jones Industrial Average slid over 2%. But the tech sector was hit particularly hard with the Nasdaq 100 dropping 3.3%.
All-in-all, Bloomberg estimates that more than $1 trillion was lopped off stock markets around the world.
Some sectors show the damage more than others, and unfortunately, for tech investors, theirs is a sector that remains high on the hit list.
With a supply chain where China is crucial, let's check out some of the damage done by a trade war that doesn't seem to be slowing down anytime soon.
Trade War Hits Tech Stocks Hard
As stated, the tech-loving Nasdaq 100 dropped 3.3% in reaction to the escalated trade measures. Here's why tech, in particular, is hurting hard from the trade war.
NVIDIA and Intel
Semiconductor suppliers such as NVIDIA Corp (NASDAQ:NVDA) and Intel Corp (NASDAQ:INTC) are especially vulnerable in the current climate. These companies have high revenue exposure to China and depend on it for much of their sales.
As Quinn Bolton, semiconductor analyst at Needham, puts it:
"This high exposure to China puts the semiconductor sector at greater risk to the escalation in the U.S.-China trade war than many other segments of technology."
And the worry is clear to see on the market. Since the US announced the next level of tariffs, NVDA stock dropped roughly 6% in value. Before the announcement, shares traded at $170 per share, currently, they are valued at $160.19. 
It's a similar story for Intel shares. INTC stock dropped 1.7%, with shares falling from $46.47 to $44.76 across two days. Currently, they trade for $45.53.
Apple Inc. & Easy Trade
Apple Inc. (NASDAQ:AAPL) dropped 6.5% on the trade war escalation—it's biggest drop of the year.
In fact, it lost almost 12% of its stock market value—a $120 billion loss—since President Trump first tweeted his latest China tariff intentions on May 5th.
This is despite the phone maker, so far, being able to escape tariffs on its phones assembled in China. However, this is likely to change if Trump imposes the additional tariffs on all Chinese imports as he is currently threatening.
Whether that changes or not is one thing, but an issue remains about "easy trade" with China. This is crucial to the tech companies supply chain along with its consumer base. 
For example, Apple will hope to sell about 20% of its newly-made iPhones in China next year.
And although it has evaded tariffs, the knock-on effect of the trade war has seen the Chinese economy slow and this has meant far fewer iPhone sales for Apple. As such, the company's earnings have been affected.
The Tech Food Chain
Dan Ives, managing director of equity research at Wedbush Securities, writes:
"The core underlying fear in the eyes of tech investors is around what this move as well as a retaliation move from the Chinese can do to the tech food chain" 
It's simple really. Rising tariffs make tech products more expensive to manufacture. This will likely cause hardware manufacturers to raise prices at home. Across the pond in China, the finished goods coming into the country will have massive duties placed upon them and this could make them too expensive for local buyers.
The knock-on effect of the trade war is potentially endless; a rise in consumer products, for example, means less expenditure for non-essential items such as tech. 
And further, China has the potential to cripple American tech companies with other tactics in the fight for technological dominance. A Bloomberg report from 2018 stated the following:
"China's imports from the U.S. aren't large enough to match Trump's tariffs dollar for dollar, but the country has other levers it could use, such as imposing new taxes and added regulation on U.S. companies, slowing deal approvals, or encouraging citizens to boycott American products,"
With the supply chain in potential jeopardy, the tech sector is hit hard and investors should expect a tepid market in the forthcoming weeks.
What are your thoughts on the trade war? Are you a tech stocks investor? Does China need to be as crucial to the US tech supply chain? 
Featured Image: Deposit Photos/peshkova