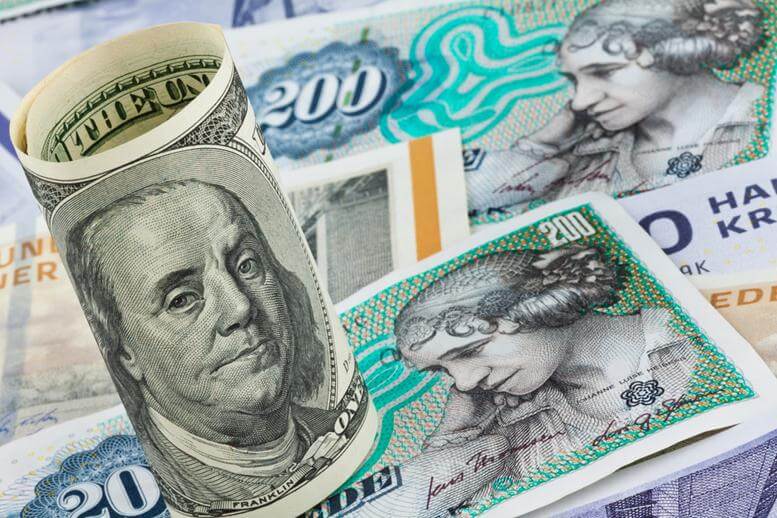 A trade war report called the AmCham was issued today. The report shows how the trade war between the US and China is affecting business in the respective countries. But not how you may think.
Trade War Report
US business in China is suffering. And the irony of this is that these American companies believe they are suffering worse from the trade dispute than other countries.
Here are some of the key figures according to the trade war report:
 Over 70% of US firms operating in south China are considering moving business out of the country altogether or delaying investment there.

 The reason is simple; the trade war is affecting profits.

 64% of the surveyed companies said they were considering moving production to the outside of China, but not back to the US.

 Only 1% said they had plans to establish manufacturing bases in North America.

 One-third of these surveyed companies are from the manufacturing sector.

 The trade war is shifting both supply chains and industrial clusters, mostly towards Southeast Asia.
>> Tesla Q3 Results are Record-Breaking; TSLA Stock is Soaring
The AmCham Trade War Report furthered:
"While more than 70 percent of the US companies are considering delaying or canceling investment in China, and relocation of some or all manufacturing out of China, only half of their Chinese counterparts share the same consideration."
The Trade War Report Shows Increased Competition
It seems the trade war has meant increased competition from other countries. US companies reported competition from Vietnam, Germany, and Japan greatly affecting business. Chinese companies reported facing increased competition from Vietnam, India, the United States, and South Korea.
Cheaper Markets?
Also, customers are slowing down orders or not placing them at all, according to Harley Seyedin, president of AmCham South China.
"It could very well be that people are holding back on placing orders until times are more certain or it could very well be that they are shifting to other competitors who are willing to offer cheaper products, even sometimes at a loss, in order to get market share," he said.
"One of the most difficult things about market share is once you lose it, it is very hard to get back."
The hardest pill to swallow here is that the most affected businesses of the trade war are the very countries participating in it—the US and China, with the US tariffs affecting mostly the wholesale and retail sectors and agriculture-related businesses most affected by China's tariffs.
Featured Image: Depositphotos /© ginasanders