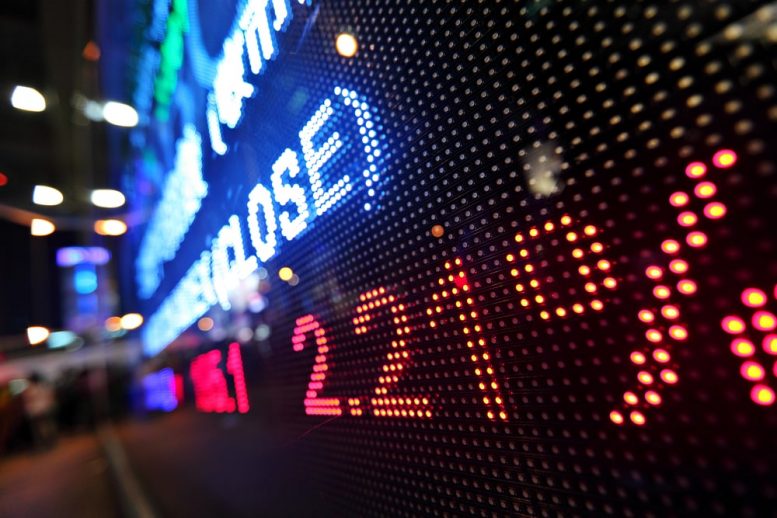 The ongoing trade war between the United States and China have hurt tech stocks. Hurt them very badly—to the tune of $1 trillion USD.
The figure equates to approximately 9% of the market value this month.
The concern lies with a slowing global demand, valuation, and trade tensions between the two superpowers. 
Tech Stocks have Taken a Hit
The data has come from a report issued by Refinitiv, whereby 1,701 global technology firms showed that their combined market value was down from $11.64 trillion to about $10.58 trillion. And in less than a month, as the evaluation period was from October 1st to October 23rd.
Though obviously affected by the trade war, tech stocks have grown exponentially in the last five years. Giants such as Facebook (NASDAQ:FB), Apple (NASDAQ:AAPL), Google (NASDAQ:GOOGL), and Amazon (NASDAQ:AMZN) have more than doubled their market capitalization, and this growth has trickled down through the sector with tech companies big and small seeing a massive increase in revenue.
However, October's stock fall has been one of the biggest declines in recent years and fear remains for further falls. 
Especially considering the trade war has yet to be resolved.
>> Nestle and Cargill Face Child Slavery Lawsuit; Nestle Stock Dips
Intensifying Trade War
According to a Macquarie report, the trade war is expected to intensify and "demand in the fourth quarter [will] slow down in sectors such as semiconductors, ODMs, Automation, memory, smartphones, and servers." 
The Refinitiv report also backed this up, showing that in the last month, analysts have cut their forward 12-month profit forecasts for tech firms by 3.06%
Chinese tech stocks have suffered also. The trade war began in March of this year and has steadily grown worse.
It began when US President Donald Trump imposed 10% tariffs on $200 billion worth of Chinese products. The areas affected were primarily electronics, metal components, textiles, auto parts, as well as food and personal sectors.
China retaliated with $60 billion tariffs on US imports, and the trade war merry-go-round spun out from there.
Will tech stocks be affected by the trade war in the long term? What do you think?
Featured Image: Depositphotos /© leungchopan