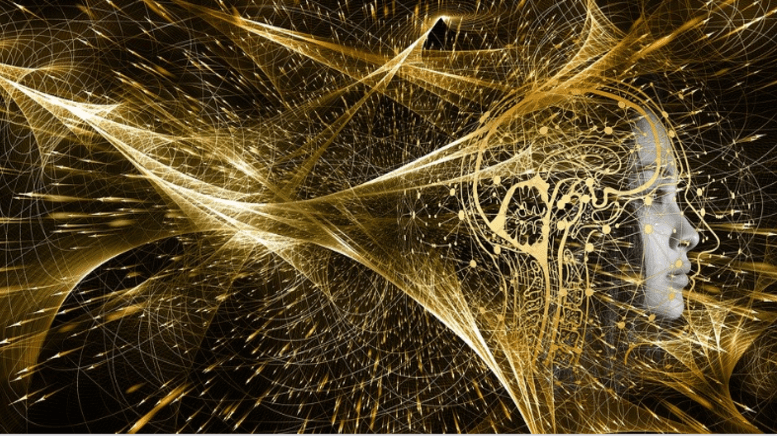 Over the past half a decade or so, artificial intelligence has become one of the most important creations of the tech industry, and plenty of companies specializing in this particular niche have sprouted. Consequently, investors who wish to cash in on this fast-growing and highly innovative sector may want to start tracking some of the artificial intelligence stocks on the market.
The coronavirus crisis may have resulted in major disruptions in many industries, but it could actually speed up the adoption of artificial industries at a much larger scale. Hence, now might be a good time for investors to start looking at some artificial intelligence stocks. Here is a closer look at some promising AI stocks.
4 Artificial Intelligence Stocks to Buy: Lam Research (NASDAQ:LRCX)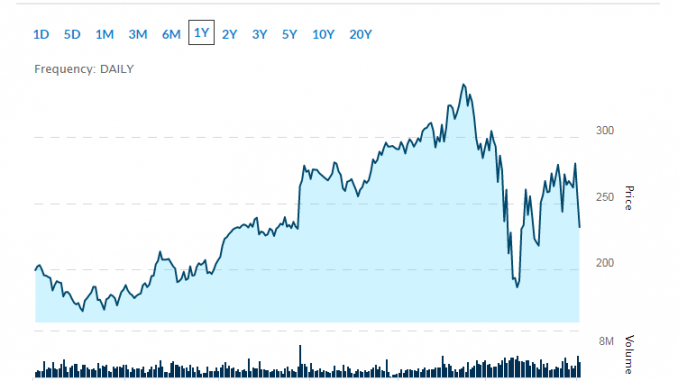 New technology cannot develop in a vacuum. Proper systems need to be in place for it to flourish. In order to use artificial intelligence, there need to be immense processing capabilities to go along with similar storage capacities. This is why it is abundantly clear that companies need powerful chips, and that is why Lam Research is one of the artificial intelligence stocks that could be tracked at this time. The company makes the machines that are necessary for chip manufacturers to create powerful chips.
While LRCX stock did perform well in 2019, it has had a disappointing time in 2020, slipping by 37% from its highest levels. Prior to the coronavirus crisis, the company had projected revenues of around $50 billion in the wafer equipment industry. On top of that, Lam also boasts of a growing spare parts and service business. Its revenues grew 1.6 times that of the industry, and at this point, Lam has $4.6 billion in cash and cash equivalents. The immediate future might present uncertainties, but in the long-term, Lam Research could be a solid pick.
4 Artificial Intelligence Stocks to Buy: Alteryx (NYSE:AYX)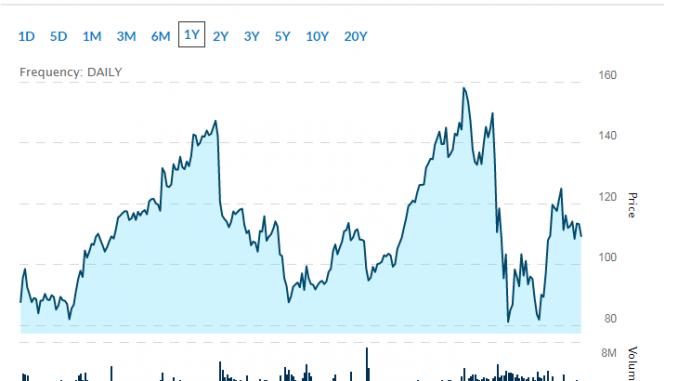 Alteryx stock may have declined by 50% from its highest level in 52 weeks, but it could still prove to be a viable option among artificial intelligence stocks that are software facing. Alteryx provides an extensive software suite to companies, which allows experts to build and deploy machine learning algorithms. It has become highly popular among many corporations.
>> 3 Biggest Tech Stock Earnings: TSLA Stock Doubles in 2020
Even before the coronavirus crisis hit, the company had stated that growth was going to decline by 34% in 2020. That being said, a 50% drop in share price is quite steep. However, investors need to keep in mind that Alteryx is a software-as-a-service product company, and companies of that nature are often capable of making profits. In 2019, Alteryx made $27 million in net profits on GAAP, and in the long-term, that trend could continue.
4 Artificial Intelligence Stocks to Buy: Nvidia (NASDAQ:NVDA)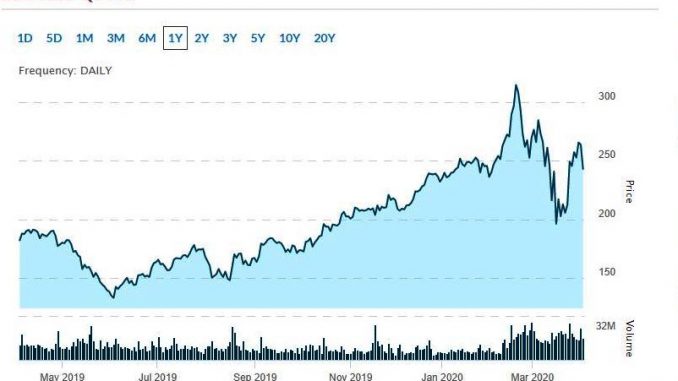 Nvidia is one of the biggest names when it comes to the GPUs, or the gaming processing units space, and recently, the company realized that its products could also be used for artificial intelligence. Nvidia's GPUs can process vast amounts of data at a reasonable cost. The company has already started working with data centers and the autonomous vehicles industry. This could well prove to be one of the most significant moves made by the company in recent times.
While it is true that NVDA stock is perhaps on the expensive side, with a P/E (price to earnings) ratio of 28.5, investors need to keep in mind that Nvidia is an industry leader. Such premiums are often commanded by industry leaders.
4 Artificial Intelligence Stocks to Buy: IBM (NYSE:IBM)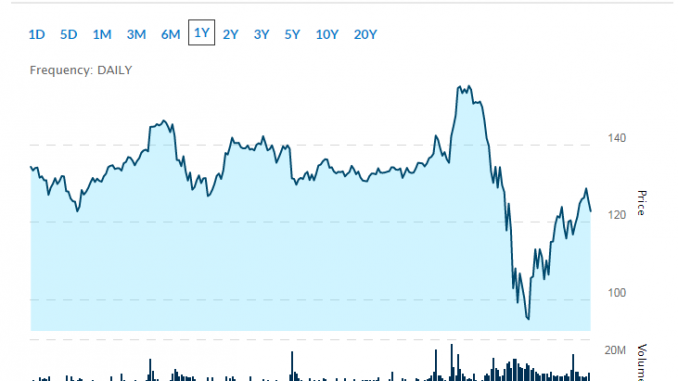 IBM has been in the artificial intelligence business for decades, but the company is still trying to find its feet in the industry. For instance, it built a computer with artificial intelligence called Deep Blue back in 1985, so the company's expertise is certainly not in question. IBM may not be counted among the leading tech companies at this point in time, but it has made meaningful investments in the new-age technology.
The company's Strategic Initiatives program is built around cloud, analytics, and mobile. Those investments managed to generate $40 billion in revenue, which makes up in excess of half of IBM's total revenue. On top of that, investors could also consider the fact that IBM stock has the added attraction of a 4.8% dividend yield.
Featured image: Pixabay