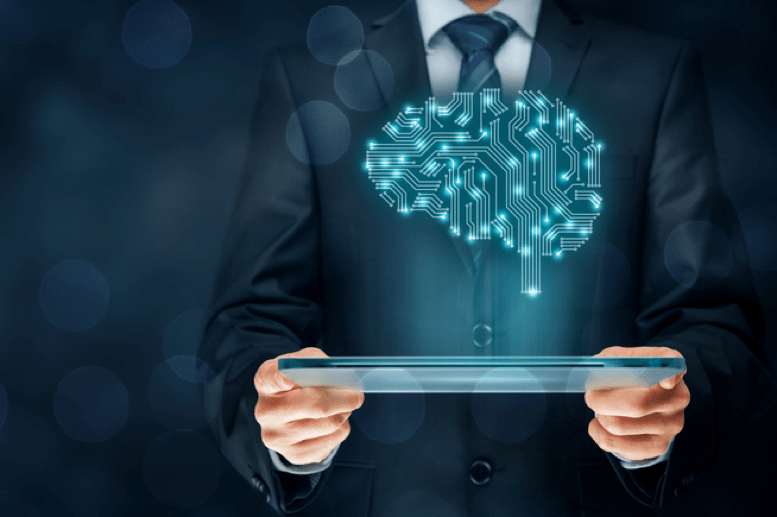 The AI market is estimated to be worth $46 billion in just two years. So it's no surprise that investors might want to make a solid investment in the space. But AI investing is not so straight forward because, for one thing, the sector is incredibly varied.
Comprised of segments that include data processing, deep learning, machine learning, and driverless cars, to name but a few, the AI arena includes everything from tagging a friend on Facebook, to teaching a machine to beat Ms. Pac-Man. As such, it can be difficult to know where to invest!
But understanding important truths about AI investing will help. Let's check these out, along with some of our picks that may help investors capitalize on this space.
AI Investing: This is a Young Space
The first truth is that AI technology, though already widely used, is still a young area. As such, investors will need patience as certain sectors continue to evolve and take shape. There will likely be plenty of stock dips in the coming few years, and investors should be aware that this lucrative sector may still require a long wait.
Analyst Chris Neiger sums this up perfectly:
"For example, if you invest in NVIDIA because its graphics processors are likely to power many driverless cars, you should keep in mind that it's likely going to take another two decades before fully self-driving cars are ubiquitous."
Who's Leading NOW?
The second truth to help with AI investing is to consider a company that is leading the space now, not one that is trying to disrupt the status quo. Often, when a lucrative industry is still young, the latter seems more appealing. But in actuality, precisely because this market is so young, backing those that are leading now is a wiser choice.
Where AI is concerned, this will likely lead you to some of the biggest tech names you already know, such as Microsoft (NASDAQ:MSFT) and Google (NASDAQ:GOOGL). This level of company comes with hefty share prices, so bear in mind that investing in AI is not for the faint-hearted nor the short-changed!
>> Amazon Strike: Workers in Minnesota will Strike on Prime Day

AI Investing Has Massive Potential
As already stated, the AI industry is estimated to be worth $46 billion by 2020. But that is a drop in the ocean compared to its long-term potential.
If you are willing to hold, PricewaterhouseCoopers estimates that AI will "contribute up to $15.7 trillion to global GDP" by 2030. Say no more.
So keeping that in mind, here are some potential investment picks that could return massive gains between now and then.
Microsoft
Microsoft is now a hot-bed for AI investing thanks to its acquisition of Canadian AI company Maluuba. Maluuba teaches machines to "think" and ask questions through deep learning. It also proved its potential when it used AI to beat the notoriously difficult Ms. Pac-Man arcade video game in 2018. This was a feat that no other machine or human had ever done (though many did try).
But videogames are the last thing on Microsoft's mind for its AI. CEO Satya Nadella wants to bring the technology into newer territories such as healthcare, education, and manufacturing. In doing so, Nadella wants to "democratize AI."
The company is using AI to bolster its Cloud-computing technology too. According to Forbes:
"To keep up with Amazon and Google in the cloud-centric community, Microsoft has made a play for some major AI breakthroughs. They have developed AI tools for genomics and precision medicine, human language technologies, assistive robotics, machines that can read medical images and consumer-facing technology with Cortana."
Microsoft stock has already packed on 36% in 2019. MSFT stock is now selling for $137.46 USD per share.
>> Boeing Stock Tumbles as Flyadeal Cancels 737 MAX Orders

NVIDIA
Nvidia (NASDAQ:NVDA) offers huge potential for AI investing simply because its graphics processors can be used across so many AI sectors. For example, its Drive PX Pegasus AI supercomputer, made for self-driving vehicles, is already in use by 225 companies all developing autonomous-driving. According to NVIDIA itself, 25 of these are developing fully autonomous robo-taxis.
But as stated, the company's graphics processing unit (GPU) technology enables AI in lots of different areas. This includes gaming, Cloud computing, and Big Data, amongst others.
NVIDIA is the king of GPUs, and its sophisticated AI tools are already being used by the world's biggest tech companies such as Google, Facebook (NASDAQ:FB), and Amazon (NASDAQ:AMZN).
Neiger says further that AI investing isn't confined to AI being used in software and NVIDIA is the perfect example of this. For those investors that want to "bet on more tangible (literally) investments like graphics processors," NVDA stock could be suitable.
Selling for $162.75 USD on the NASDAQ, NVDA stock has had a volatile year thus far. It has, however, still gained roughly 20% year-to-date.
Baidu Inc
Dubbed the "Google of China," Baidu (NASDAQ:BIDU) has invested heavily in AI. This internet company has been using the technology to give it an edge over other Chinese rivals, Tencent (OTCPK:TCTZF) and Alibaba Group (NYSE:BABA). In just two and a half years, Baidu spent $2.9 billion on R&D with the majority of this going towards AI.
With a monthly search engine user-base of roughly 665 million users, Baidu has an AI advantage thanks to its massive pool of data at its disposal. And it knows the value in AI; it has a 1,700-member research team and four research labs dedicated to the technology.
BIDU stock is currently trading for $118.56 USD on the NASDAQ. Shares are still reeling from the impact of the American/China trade war, which caused a slump in May. Down 22% since then, investors should keep aware of Baidu's position in the current climate if BIDU stock is to offer AI investing potential.
Featured Image: DepositPhotos © Jirsak