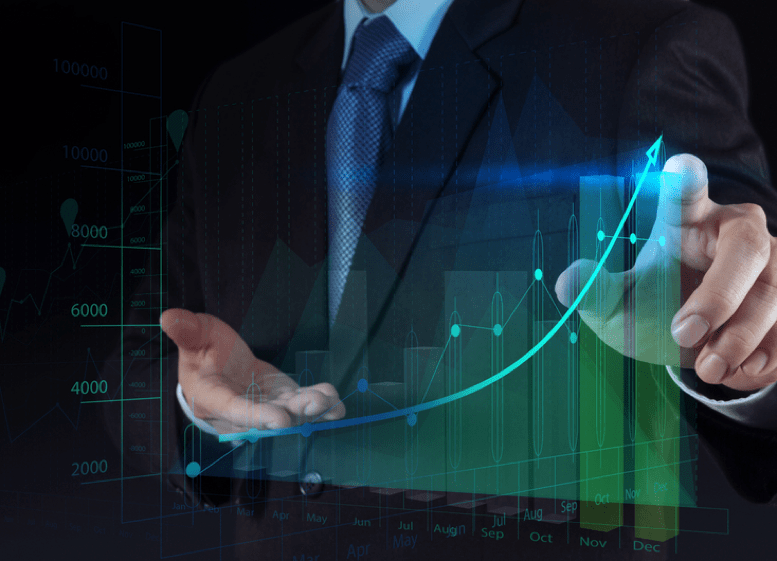 Investing in electric vehicles (EV) is arguably an opportunity that can't be ignored. The car climate is changing; ICE (Internal Combustible Engine) engines are moving over, making way for a new era of battery-powered, zero-emission vehicles. It's an evolution like no other, and it's developing at a rapid pace.
As a nascent industry, the time is now to find the right investment opportunity. But it's no easy task. With new electric companies springing up to challenge established superbrands, it can be an overwhelming pool of potentials.
But the figures are huge: Research group Energias Market Research estimates the EV market will grow by roughly 24% annually over the next five years. Akin to that, Boston Consulting Group predicts EV to take a 28% market share by 2030, with continued growth long term.
Investors, now is not the time to be overwhelmed. Now is the time to dig in, so here are some of our top investment picks in the EV market.
Electric Vehicle Investing: Tesla (NASDAQ:TSLA)
You can't talk about investing in electric vehicles without mentioning the pioneering brand. By far the biggest electric car brand in America, many attest the entire battery-car movement to Elon Musk and his flashy Teslas.
The figures say it all: In the US, the Tesla Model 3, S, and X were the three top-selling EV models in Q3. The accumulative amount sold combined to 69,540 vehicle sales, with the Model 3, in particular, outselling all other EV models on the market combined. Yes, Tesla is the leading brand in terms of US EV sales.
If that didn't surprise, then knowing that Tesla is flying the EV flag across Europe might. In Norway, EVs made up 60% of total car orders in March, with 30% of those placed for Tesla Model 3s. Germany, France, and Spain are also reporting similar record-breaking numbers.
>> TSLA Stock Up: Size of Tesla Stock and Bond Offering Increased
Tesla's dominance over the entire global EV market is impressive.
If money is no option, then there is always time to invest in Tesla. But for the everyday layman, unless you can find $240 per share (value at time of writing), TSLA stock is not cheap.
But if you want an EV stock that will hold its value long-term, then Tesla is for you. Why? Because the entire market is really only getting started and this is the company holding the flag. It is not without its quirks, however. With its eccentric CEO often the center of public attention, these shares have a habit of reacting to Musk's antics, so beware of the sudden dips and spikes.
Electric Vehicle Investing: Toyota (NYSE:TM)
Tesla may be considered a pioneering EV brand, but Toyota had its first electric hybrid car on the market six years before the former was even founded. The Toyota Prius was launched in Japan in 1997 and three years later, was on sale across the globe.
Of all the "regular" car brands to take on the EV technology, Toyota has undoubtedly been the most successful. The Toyota Prius now places second behind Tesla in terms of US sales.
The rest of the world tells a different story. With a brand as established as Toyota, the company sold a total of 1.5 million EVs across the globe in 2017. Those numbers are only growing, and the company has set a long-term goal of 5.5 million EVs annually by 2030.
The Toyota Prius put accessibility at the top of its list with a price-tag of around $30,000. At $62 approximately, (value at time of writing) shares in Toyota are also accessible and carry with them a car name spanning generations.
Electric Vehicle Investing: Blink Charging (NASDAQ:BLNK)
On the other side of the investment scale in terms of price is Blink Charging. Selling for $3.13 on the NASDAQ, BLNK stock may suit those who want a piece of the ancillary EV sector. Being an ancillary investor has its benefits, the primary one being the "shovel maker during the gold rush" theory. Car charging stations offer a similar potential because of the continual passive revenue that is garnered from the thousands of cars that need to be charged daily.
Specifically, Blink stock is on the radar because it has more than doubled in the last year. With investors picking up gains of over 134%, now may be a good time to invest. But don't jump too quickly—there's a reason for caution because Blink has lost over 90% in the past three years.
This long-term loss may cast a shadow over the future potential, but on the other hand, the short-term gains could be showing us the direction where things are going.
Because the entire EV market is experiencing an operational upswing, it's hard to not believe the gains are proof of the latter.
>> Berkshire Buys Shares in Amazon: Amazon Stock on the Rise
Electric Vehicle Investing: NIO (NYSE:NIO)
Selling in the penny stocks range for $4.85 on the NYSE, NIO stock is arguably in its infancy—as is the company.
The China-based EV maker has been on analysts' radar lately for the potential that could be ahead. Most recently, Citigroup and Goldman rated these shares as a buy and set price targets at a premium of more than 35%.
The question is simple: Could NIO become the Tesla of China? Or could NIO be beaten out by Tesla in China? In a competitive market, NIO has its work cut out to establish a worthy presence and, as stated, this company is young; it currently has only one car to market at present and its second is due out later in 2019.
What has analysts bullish here though, is the long-term opportunity for electric vehicle makers in China. Last year, EV sales here rose by 62%. Further, with Chinese cities notorious for air pollution, the government has set a target that 20% of all car sales in the country should be electric by 2025.
With the overall picture looking favorably for NIO, these shares are arguably on the right side of a boom that investors may reap the benefits from.
Takeaway
So there you have some of our top picks for investing in electric vehicle companies. Remember to research well and never put down what you can't afford to lose!
Are you an EV investor? Did we miss any of your favorites? Let us know!
Featured Image: DepositPhotos © everythingposs