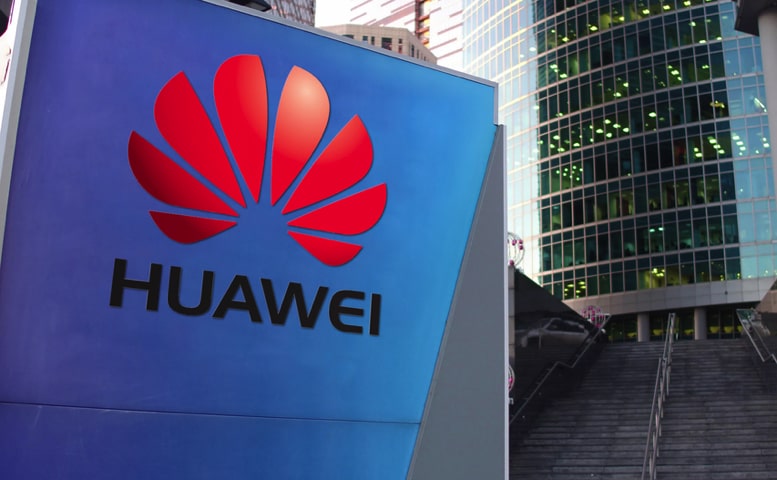 Foldable phones are the latest wave to hit the smartphone sector, and now, Huawei has unveiled its take on the foldable phone but, boy, will it cost you! The Huawei Mate X will set you back a whopping… wait for it…
… $2,600 USD.
Huawei Mate X
While dust was still settling on Samsung's (OTC:SSNLF) launch of its first consumer-ready foldable phone, Huawei went ahead and stole its thunder.
On Sunday, the tech giant released the Huawei Mate X at the Mobile World Congress event in Barcelona. Here, it told eager consumers that the phone will be available in mid-2019 and at the cost of a small second-hand car.
The Huawei Mate X features curved screens that fold backward. When closed over, the device will, in effect, have two screens back-to-back. When folded, it is a 6.6-inch smartphone; when unfolded it is an 8-inch tablet. It is a slimmer design than that of Samsung's Galaxy Fold.
High Costs
In an era where companies such as Xiaomi are challenging the high-cost of smartphones, the leaders in this field show no signs of reducing prices. Samsung's Galaxy Fold will sell for $1,980, and Apple (NASDAQ:AAPL) has already faced problems with declining sales, due to the high price of its most recent iPhone X and XS range.
>> Peloton Chooses JPMorgan and Goldman Sachs to Lead IPO
Huawei Mate X and Sales
Huawei has proven itself resilient in a market suffering from the China/US trade war. Where Apple reported a 20% plunge in sales for Q4 last year, Huawei increased its sales 50% from the year previous, reporting a record $52 billion in sales in 2018. 
According to Huawei, the reason was simply a strong demand for its premium smartphones. Now, the company sits in second place behind Samsung as the world's largest smartphone maker. Apple has been ousted back to third place.
But what team do you shout for? Are you an iPhone follower or do you believe Huawei has better technology? Would you pay $2,600 for a Huawei Mate X?
Featured Image: DepositPhotos © alexeynovikov