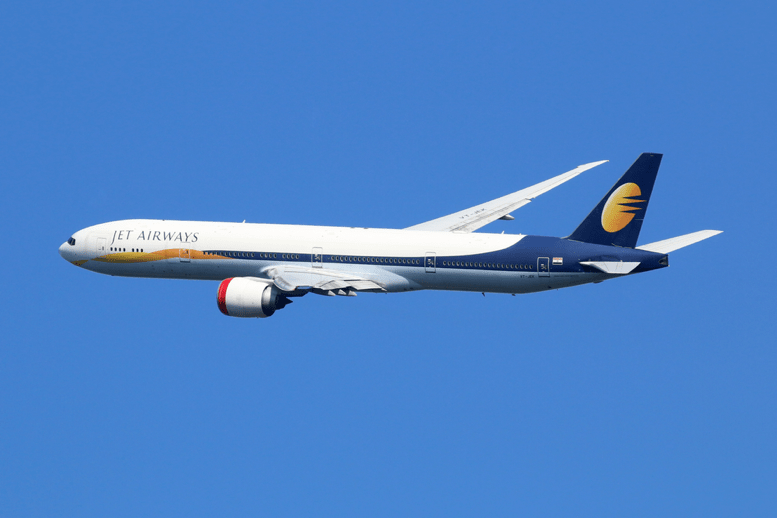 Plagued by financial losses, Jet Airways will suspend operations as of 10.30 pm tonight. Reuters reports that lenders refused to give the troubled airliner Rs 400 Crore, leaving it no choice but to temporarily halt all services.
Flight 9W 2502 Amritsar-Mumbai-Delhi, leaving tonight, will potentially be the airliner's last ever flight.
Jet Airways Troubles
The company has been plagued by debt for several years. In arrears of Rs 8,500 crore, the company has failed to pay senior employees since January, and all other employees since March.
The airline's CEO Vinay Dube spoke to the banks yesterday, saying how it would be forced to shut operations if it could not get funds that were previously promised to the airline. It was expecting the banks to release Rs 1,500 crore but only received Rs 250 crore.
According to IndiaToday:
"A source told the news agency that lenders to the airline are not looking for a piecemeal approach, which would only keep the airline alive for a short period."
Jet Airways Employees
The future of over 16,000 employees now looks uncertain. The shutdown has come very suddenly, so thousands of workers will be left with no work and no salary until the airline finds new investors. This is a process that could take at least six months.
>> AMD Stock: All Eyes On Advanced Micro Devices' Q1 Results
Some staff, in the midst of the chaos, switched to rival airlines such as SpiceJet, taking a 30–50% pay cut in doing so. Others chose to hold their positions with Jet Airways in the hope that the company would find a resolution.
Jet Airways had just five aircraft in service on Tuesday. Today, the company has de-registered four more planes.
The future of Jet Airways remains uncertain as the promised funds did not get funneled in and now the Indian government has not issued any further instructions to the lenders.
Featured Image: DepositPhotos © Boarding2Now