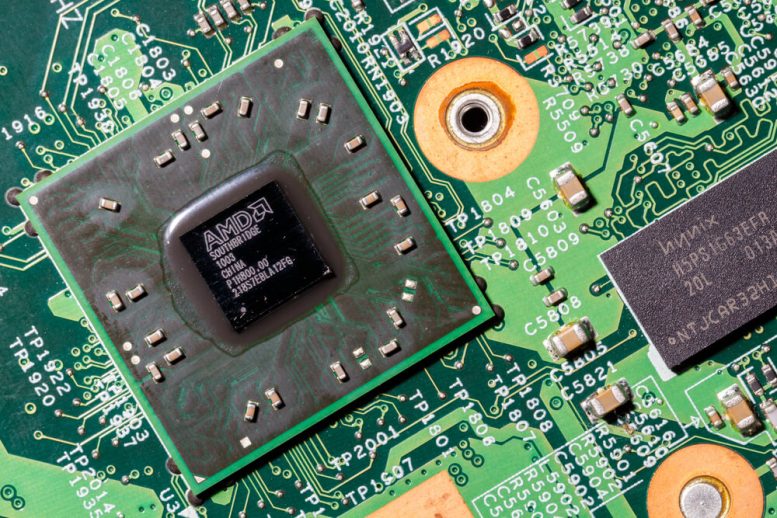 AMD stock is one of the biggest chip stock gainers this year with a gain of 65% so far in 2019.
In the first three months of 2019, Advanced Micro Devices' (NASDAQ:AMD) market share has increased more rapidly than Intel Corporation (NASDAQ:INTC), as per the reports of Gamers Nexus. It clearly states that AMD's CPU sales for March were 80%, 50% in February, and 70% in January.
AMD is trying hard to cut in on Intel's market share, which would drastically increase its sales this month.
Growing Demand for CPU
AMD's increase in sales is due to the demand for CPUs in the market, as well as the oversupply in the graphics card market, plus increased sales for Ryzen processors. AMD's graphics and computing revenue increased by 8.6% in the Q4 of 2018, despite the decline in the sales of graphics cards. The graphics card market fell to its lowest point in the last 10 years during Q4 of 2018 because shipments declined 40% year-over-year. But after gaining momentum with Ryzen sales in the first quarter of 2019, we are sure to get surprised by the performance of the chipmaker.
As per the company guidance, year-over-year, the top line of AMD is expected to decline by 24% in the Q1 of 2019 to $1.26 billion. For this, AMD blames the oversupply of graphics cards, but the company also expects an increase in the sales of Ryzen.
It won't be a surprise to see AMD beating the revenue expectations in the first quarter due to the increased business of CPUs this year.
>> QCOM Stock Jumps 20% After Qualcomm and Apple Settle Royalty Dispute
Is Graphics Business Declining?
Analysts are worried that the revenue will drop once again in the Q2 for AMD but at a slower pace, 13% year-over-year. The chances are that AMD's graphics business might hit the ground, but the performance of Ryzen will outshine it.
Rumors are that in the Q3, AMD is going to launch its next-generation Navi GPUs, which will surely enhance its GPU business.
We'll have to wait until the end of Q1 to get the final numbers for AMD stock.
Featured image: DepositPhotos @ rickdeacon