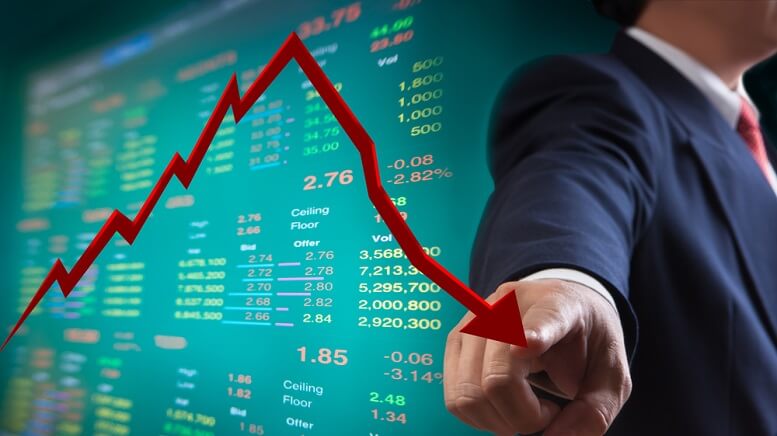 KHC stock opened at a record low of $26.12 on Thursday morning, August 8 following the release of the Kraft Heinz Co. (NASDAQ:KHC) Q2 results.
KHC stock has been floundering since February, when news of an SEC investigation into the company's accounting practices broke, as well as weak profit numbers and a $15.4 billion USD write-down. It marks a tumultuous start for the company's new CEO, Miguel Patricio, who assumed office just five weeks ago.
Delayed Results
The release of the company's second-quarter results had long been delayed as a result of the SEC's investigation into KHC's accounting practices, with KHC having received a subpoena in May that forced it to restate earnings for the last three years.
Thursday saw KHC shares plummet as much as 16% to $26.05 USD, the lowest the company's stock has been since its formation in 2015 following a merger led by Warren Buffet and 3G Capital, a Brazilian-American private equity firm. The company has now seen about $20 billion USD knocked from its market value this year alone.
Too Focused on Firefighting
Mr. Patricio said in a conference call on Thursday that "We've been too focused on the present and literally on fire fighting, we need to work on our competencies for the future with the mentality to make it better every day." However, this message failed to appease shareholders and investors as reflected in the continuous slide in KHC stock.
>> Three Companies to Help You Weather the Trade War with China
Struggling to Adapt
KHC stock has been on the slide since February 2017 following a failed bid to acquire Unilever. Without a major acquisition such as that, KHC's only option to boost profit is through increased sales, a difficult task given the aging brands under its portfolio.
The company has been struggling over recent years to adapt to a consumer shift towards 'healthier' foods. For Kraft Heinz, 'healthier' has meant giving a facelift to aging products, such as cutting artificial dyes in its famous Kraft Mac and Cheese with ingredients like turmeric. This doesn't really fly with the modern consumer, who perhaps would be more attracted by a complete product overhaul.
Featured image: DepositPhotos © suriyaphoto