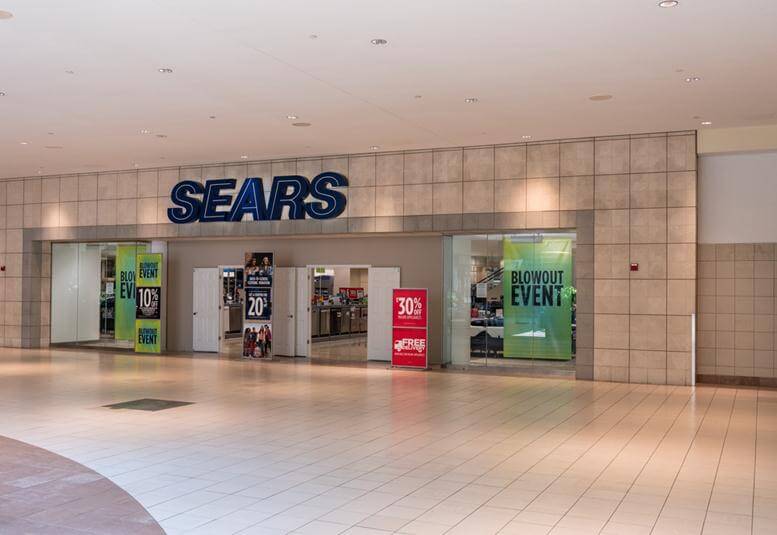 It has just been announced that Sears has rejected a bailout offer put forth by ex-CEO Eddie Lampert. With this, is America's legendary retailer truly dead?
Sears Rejects Bailout Offer
Lampert offered the 126-year-old business a $4.4 billion bailout in December. Effectively, he wanted to buy it out of bankruptcy through his hedge fund ESL Investments.
However, according to CNBC, the offer has been officially rejected today. Now the closing of hundreds of Sears stores across the US is expected. Of course, the loss of 50,000 jobs is also likely.
The Problem With Sears
Lampert's bid was the only offer that could have rescued the company (even if only in part).
However, his offer was deemed insufficient by Sears' advisors who contested the issue of fees and vendor payments. The company owed extortionate amounts, which it says made it "administratively insolvent."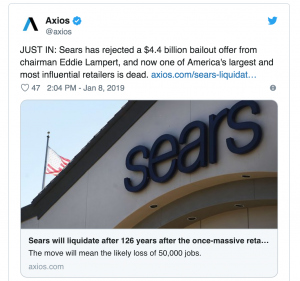 ESL is protesting the bailout rejection and is reportedly working on a revised offer.
Sears Downhill
Sears' last profitable year was in 2010. Since then, the "ratio of Sears' capital expenditures to sales has been less than 1 percent, even as its sales have more than halved in the same time period." 
It filed for bankruptcy in October and has since gone into liquidation. So far it has already reduced its store numbers from over 700 in October to 300 at present. It is now planning for a separate February auction of its assets and real estate, some of the sources said.
>> Walt Disney Raises Disneyland Ticket Prices and Parking by Nearly 25%
If the bailout offer had of been accepted, Sears may have been able to hold onto some of its components such as some of its homeware lines or home services business. Though the fall of the giant would still have been massive, it could have potentially succeeded as a much smaller and focused business.
The Bottom Line
Sears' rejection of the bailout offer marks the final door closing on one of America's largest and most influential retailers. Can a new offer change its mind? Or is the damage already done? Is it time to say goodbye?
Leave us your thoughts below!
Featured Image: Depositphotos © steveheap