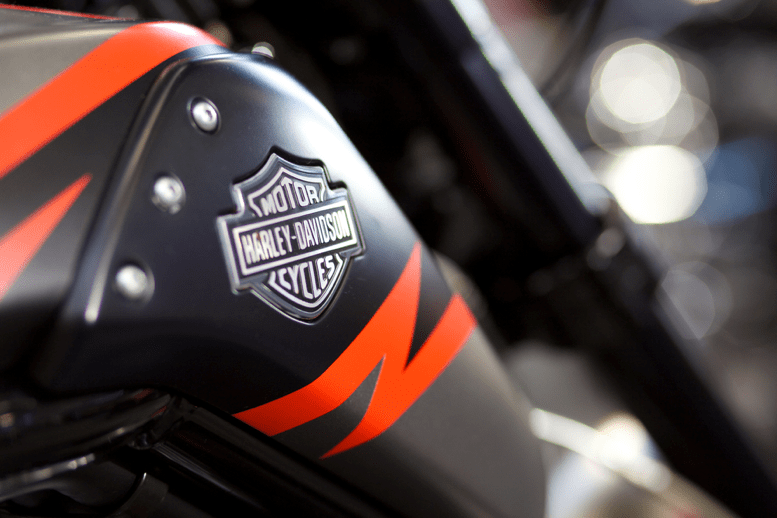 The Harley Davidson Q1 report was released earlier today, showing a worrisome decline of 27% in profits for the quarter for Harley-Davidson (NYSE:HOG). Now, President Trump is showing his support for the company despite calling for a boycott against it last year.
Harley Davidson Q1 Report
In late 2018, Harley Davidson announced plans to move some of its operations overseas to avoid EU tariffs. These tariffs were imposed in retaliation to the duties Trump placed on aluminum and steel imports.
The move overseas caused Trump to call for a boycott, incensed that the company would be taking jobs away from America. He also threatened to heighten taxes.
Today, however, the President is doing a 180-turn it seems. In response to the Harley Davidson Q1 report, Trump blamed the EU tariffs, calling them "unfair" and threatened to "reciprocate" on the matter.
Q1 Report
Harley said that the European tariffs were in part to blame for the 27% loss in profits. But the company also cited falling demand and US tariffs on raw materials for damaging profits.
The Q1 report showed a first-quarter net income of "$127.9 million on consolidated revenue of $1.38 billion, compared to $174.8 million on consolidated revenue of $1.54 billion in 2018, a decline of 26.8%."
Further, revenue from motorcycles and related products fell 12.3% year-over-year to $1.19 billion.
Aside from the tariffs and restructuring costs, the company still saw its net income decline to $127.9 million from $174.76 million for the same period last year.
As expected, the news has rocked shares today; HOG stock is currently down over 2%, trading for $39.60 on the NYSE.
Struggling
Harley Davidson has struggled with the US-imposed tariffs. The trade war with the EU would've, reportedly, cost the American motorbike maker nearly $100 million a year. The company said it faced no choice but to relocate overseas.
>> TWTR Stock Jumps on Twitter's Earnings Surprise
However, the bike maker has also had to contend with the dwindling demand for its vehicles. Shares tanked in the previous quarter after its then earnings release missed analyst expectations.
To combat this, Harley Davidson is shifting focus to electric-powered bikes. Later this year, it is expected to release five electric models aimed at a new demographic of younger buyers.
What do you think of the Harley Davidson Q1 report? Were you expecting this?
Featured Image: DepositPhotos © ferrerivideo