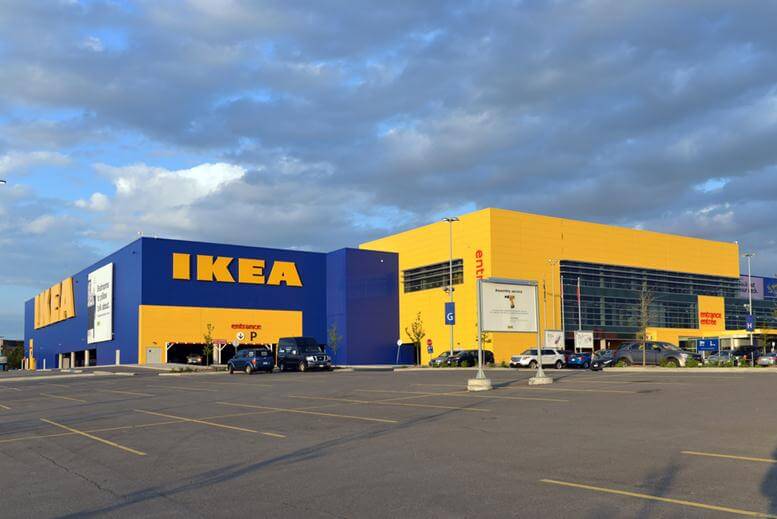 Ikea Canada (Private) has just made a major announcement regarding a new market the company is exploring. This month, the home goods and furniture retailer will buy back your 'gently used' Ikea furniture for store credit—something the store has never done.
Ikea Canada Used Furniture Resale
Brendan Seale, Ikea's head of sustainability, announced the new service at the Zero Waste Conference in Vancouver, BC on November 8th. Currently, the program is only available for stores in Canada, but the company is planning on launching these initiatives in Portugal and Japan soon as well. 
Seale told HuffPost Canada that it's a way for Ikea to "reduce the amount of waste that's connected to our business." The put-together-yourself furniture store will accept furniture that is gently used—meaning anything that could have a second life in someone else's home. Items that are overly scratched, mangled, broken, or stained will not be accepted. Mattresses and soft textile goods will not be accepted for hygiene reasons.
>> Sanders Unveils the Stop Walmart Act: Will Walmart Sit Up?
The items don't even need to be currently in stock; in fact, Ikea will take items that are decades old.
"Those are exactly the products we want to see; those great stories where somebody's had an Ikea product for a long time and it's served them really, really well," Seale says. "If it's a significantly older product that's no longer in our range and hasn't been for a while, that's no problem at all."
Those interested in selling their furniture must first set up an Ikea family account. From there, they will select a nearby store and specify the piece they want to return. Ikea Canada will then ask to send in at least four different photos of the product, plus a photo of the tag or Ikea stamp. Within 72 hours of submission, an Ikea representative will respond with an assessment. 
Featured Image: Depositphotos /© paulmckinnon