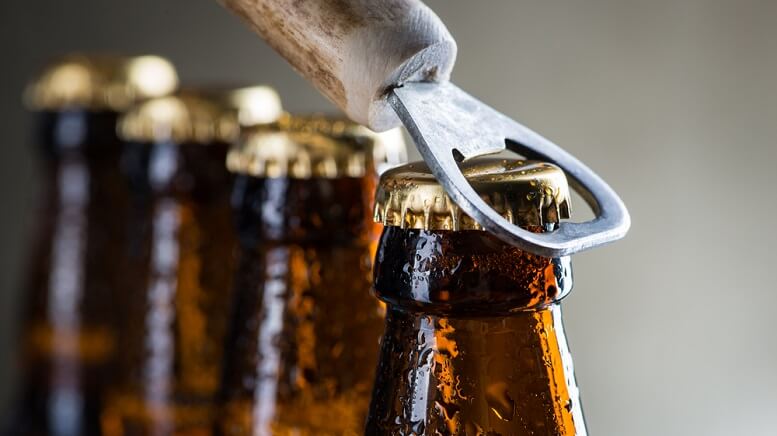 STZ stock is making gains on Wednesday after Constellation Brands (NYSE:STZ) posted its Q3 earnings, which topped analysts' estimates and led the company to raise its full-year earnings forecast.
Constellation, which produces alcoholic beverages such as Corona and Modelo Especial, reported earnings of $2.14 per share, well above the consensus average estimate of $1.84. Net sales came in at just under $2 billion USD, up around 1% from the previous year, while gross profit for the three months ended November 30 was $987.5 million USD, bringing total net income for the quarter to $360.4 million USD. The earnings surprise has helped drive a 3.6% gain in STZ stock during Wednesday trading.
While investors will surely be celebrating the strong performance of Constellation Brands, particularly from its beer business where it aggressively promotes Corona and Modelo, there is still a great deal of concern over the performance, or lack thereof, of its investment into the Canadian cannabis market. The beer-brewer invested over $4 billion USD into the largest cannabis company in the world, Canopy Growth (TSX:WEED) (NYSE:CGC), in 2017, which is yet to turn a profit and is surely weighing on STZ stock.
However, CEO Bill Newlands said, "we remain bullish on the Canadian cannabis market as the conversion of the illicit market to the legal market continues to strengthen." Last month, it was announced that Constellation's Chief Financial Officer, David Klein, would be taking over as CEO of Canopy from January 14. He assumes the role from Mark Zekulin, who had been serving on an interim basis following the high-profile sacking of Canopy's founder Bruce Linton last year. STZ stock is currently trading for $190.29, following the release of the results.
>> BYND Stock Extends Rally as McDonald's Expands Beyond Meat Trial
Although trends in the cannabis market appear to be moving in a more positive direction after a disastrous 2019, particularly with the imminent arrival of 2.0 products to the market, Klein is still faced with the significant challenge of making profitable a company that posted a net loss of nearly $1.3 billion USD in Q1 fiscal 2020.
While the performance of Constellation Brands may get investors on the edge of their seats, 2020 is shaping up to be a big year for the stock market, so why not check out our piece on four tends to watch this year!
Featured Image: DepositPhotos © room76photography