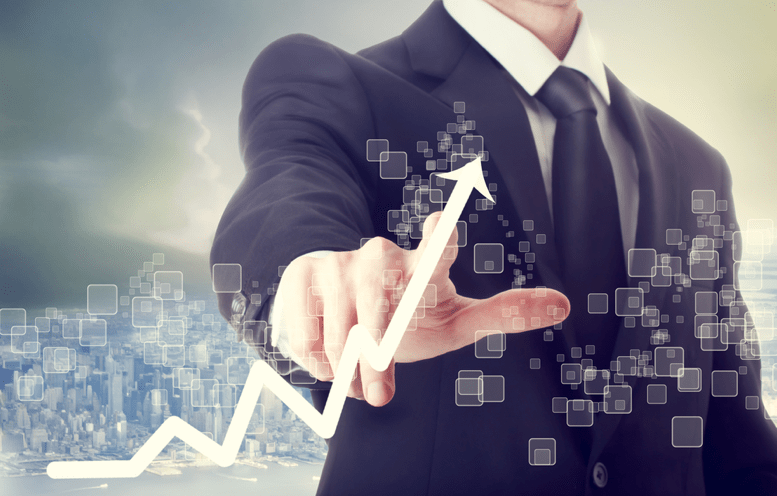 Privately funded companies valued at more than $1 billion are dubbed "unicorns." When these billion-dollar startups decide to go public, it often causes a frenzy. This is because the opportunity for a profit-making investment seems all-too-attractive and as such, unicorn IPOs draw lots of attention.
Unicorn companies tend to be hot in the media and often incur lots of hype. Their services are popular, innovative, and disrupt the norm, and from the outside, they appear to be making big bucks. This leads investors to believe there is further potential for massive growth and, therefore, massive profits.
2019 is slated to be a make-or-break year for many of these unicorn companies. Already this year, ride-hailing rivals Uber (NASDAQ:UBER) and Lyft (NASDAQ:LYFT) went public. Soon, software maker Slack Technologies and home-away-from-home booker Airbnb will follow.
But before diving head-first when these companies trade on Wall Street, it's important to be aware of certain truths about unicorn IPOs.
Truth 1: Investing in Unicorn IPOs is Like a Lottery
The first truth comes from a UBS analyst who says that "for average investors who would buy their shares in the secondary market, investing in unicorns is like buying lottery tickets."
Let's break this down. Unless you are one of the lucky few allocated shares in the unicorn IPO, the chance of seeing major returns on your investment is low.
And, for average investors, it's difficult to be allocated unicorn IPO shares simply because they are usually oversubscribed. This means that demand exceeds supply; i.e., more investors are looking for shares than the number on offer can meet.
Being allocated shares depends on many factors, but in general, institutional investors, previous investors, and inside investors will take the lion's share first, leaving little remaining for the regular investors. At that point, share allotment is a lottery for the IPO shares that remain up for grabs.
Truth 2: Often Unicorn IPOs are Overpriced
The same publication goes on to say that more than 60% of over 7,000 IPOs from 1975 to 2011 showed "negative absolute returns five years following their first day of trading and only a handful produced extreme positive returns."
>> ZM Stock Jumps 18% After Better-Than-Expected Quarterly Report Hits Market
One reason for this is that, often, IPOs are grossly overpriced. This is, in part, thanks to the media coverage afforded unicorn companies and the hype this draws. When a stock is grossly overpriced, there is nowhere left to go but down.
Case-in-point is one of 2019's most prolific IPOs: ride-hailing firm Uber. The company only began listing on the NASDAQ exchange one month ago but has already lost approximately 11% of its $45 IPO price. At present, shares are selling for $40.97. You can argue that it's still early days, but recent operational results haven't helped sentiment.
Uber's first financial report as a public company showed a $1 billion USD loss. This massive loss was despite a 20% rise in revenue to $3.1 billion and an increase in active monthly users to 93 million.
Uber boss Dara Khosrowshahi has said that the poor start as a public business is just a step on "the long journey of making Uber a platform for the movement of people and transport of commerce around the world at a massive scale."
Of course, that's the hope for those who invested. Whether the company will deliver profits on a "massive scale" is anyone's guess.
Some analysts have now expressed concern for the company ever making a profit, and worryingly, the amount of short-sellers—those that bet on Uber's share price falling—has risen in the last two weeks.
Truth 3: The 1st Day 'Pop' Often Never Lasts for Unicorn IPOs
Often unicorn companies that come to market do see excellent first-day returns. For example, Uber-rival Lyft surged 25% initially before closing up 8%.
It was a similar story for Pinterest (NYSE:PINS) and Zoom (NASDAQ:ZM); both traded up 28% and 72% respectively on their first days of public trading.
However, post-first day trading spells a different story—for the majority anyway. That 1st-day 'pop' often doesn't last.
In the three months since listing, Lyft stock has remained down roughly 20% below its $72 IPO price. And further, according to MorningStar.co.uk, "data firm S3 partners revealed hedge funds had bet almost $1 billion that Lyft would fail by shorting 41% of its free-float."
>> Amazon's Blue Origin will Take Industry to Moon: AMZN Stock Climbs 2%
Broken down it looked like this: Lyft shares surged on its debut, then sank 12% on its second trading day. In doing this, shares priced below the IPO price and have since struggled to bounce back. Now, skeptics are saying that buying the stock is "a leap of faith."
Unicorn IPOs: The Exceptions
Of course, there are the exceptions, and one such one is Zoom. The video-conferencing firm finished its first day of trading up 72% and has maintained these gains beyond its first days as a publicly traded company.
In fact, with stock selling for $75.90 USD at present, Zoom stock has more than doubled from its IPO price of $36.
With investors drawn to the few success stories such as this, many fund managers have suggested that investors wait until the hype dies down.
For example, Alex Neilson of Investec Click & Invest says the following:
"When looking at IPOs, investors should try to analyse the opportunity as objectively as possible as it's all too easy to be driven by the FOMO mindset."
FOMO can play a major role in driving investors to the market. With the popularity that surrounds Unicorn IPOs, it is very easy to be swept away.
What are your thoughts? Do you "wait-and-see" or do you prefer to take a chance on these popular companies?
Featured Image: DepositPhotos © Melpomene