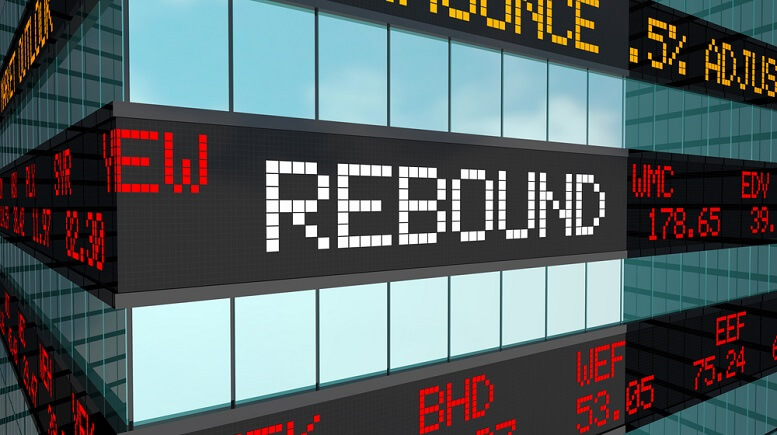 2019 began with speculators pondering the possibility of a bear market and finished with the biggest yearly gains since 2013. This time last year, the idea that the S&P 500 would post gains of nearly 30% seemed well beyond the realms of possibility. The tech-focused Nasdaq fared even better, delivering gains of 35% in what was a whopper year for the likes of Apple (NASDAQ:AAPL) and Amazon (NASDAQ:AMZN), despite the Trade War threatening to thwart the market at any turn and rumbles that a recession may be on the horizon sending investors scurrying to safe havens.
While it may seem that everyone was a winner in the markets last year, there were inevitably some losers. Ed Milliband, former leader of the British Labour Party, once said, "they used to say a rising tide lifted all boats. Now the rising tide just seems to lift the yachts," and in a sense, that rings true for the stock market in recent years. As tech heavyweights are soaring to record peaks, some smaller firms or former greats are being left in their dust. Here, we'll look at three such stocks which floundered in 2019 but could again flourish in 2020:
Canopy Growth (TSX:WEED) (NYSE:CGC)
Canopy Growth was the trailblazer leading the charge for cannabis legalization in Canada under the leadership of charismatic pot pioneer Bruce Linton. Investors rushed in to snap up the stock of what remains the biggest cannabis company in the world, but things didn't go quite to plan. The Canadian cannabis space underperformed massively in 2019 as scandals, supply issues, and regulatory uncertainty hindered growth and led to the continued dominance of the black market. Canopy's stock fell almost 30% from January 1 to December 31.
However, the cannabis market looks set to see a huge upturn in fortunes in 2020, and Canopy will likely be one of the biggest beneficiaries. This month will see the long-awaited arrival of cannabis 2.0, opening the market up to a host of smoking alternatives, including vapes, edibles, and beverages. Canopy, under new leadership following the controversial ousting of Linton, has bet heavily on the 2.0 market with some really exciting product launches set for the next few weeks. This is definitely a space worth watching.
Newell Brands Inc (NASDAQ:NWL)
While Newell may not be the most well-known name out there, it is the parent company behind a variety of brands that are all too familiar to us, including Sharpie, Papermate, and Mr Coffee. However, Newell's broad product portfolio couldn't stave off disappointing financial results, which saw the stock reach its lowest point in over eight years, sinking to just over $13, having traded for $50 in the summer of 2017.
>> BA Stock Woes Continue as Employees Mock 737 MAX Designers
Newell has moved to address these problems and lift its financial outlook. The firm has been engaged in an extensive divestiture program, labeled the Accelerated Transformation Plan, which has seen it offload several noncore brands and sell several assets as it trimmed its debt burden by over $4 billion USD. Newell said it officially completed its Accelerated Transformation Plan on New Year's Eve, and it certainly benefited the stock, as it rallied more than 40% in the latter half of the year.
Uber (NYSE:UBER)
Uber's IPO in 2019 was one of the most hotly anticipated debuts in recent memory due to the fact that it was a 'unicorn,' a private company that is valued at over $1 billion USD. Uber went public last May at a debut price of $45, but despite a brief peak to $47 during the summer, the stock massively underwhelmed as investors steered clear of the cash-hemorrhaging ridesharing firm. The loss of its license in London in November saw the stock sink to a low of just under $26.
The last few months of the year offered a glimmer of hope for the company and its investors, with a $1.2 billion USD loss described as "less catastrophic" than the previous quarter, which saw Uber lose $5.2 billion USD. While that may not fill speculators with a great deal of confidence, recent comments from CEO Dara Khosrowshahi claiming that Uber will be profitable by 2021 are definitely starting to look like an indication that the tide may be turning. Uber stock currently trades for $33.97, having recovered about 30% of its value in the last two months.
The Takeaway
Trump's Trade War with China continues to rumble on, fading to background noise in light of recent events, and recession worries continue to flutter in and out of the public conscience. Regardless, those concerns failed to weigh on the performance of the market last year, and with stocks bursting out of the blocks in the early days of 2020, it looks as though this year could even eclipse 2019 with new records. The three stocks above have certainly made a case for themselves, but are there any others catching your eye for the year ahead?
Featured Image: DepositPhotos © iqoncept