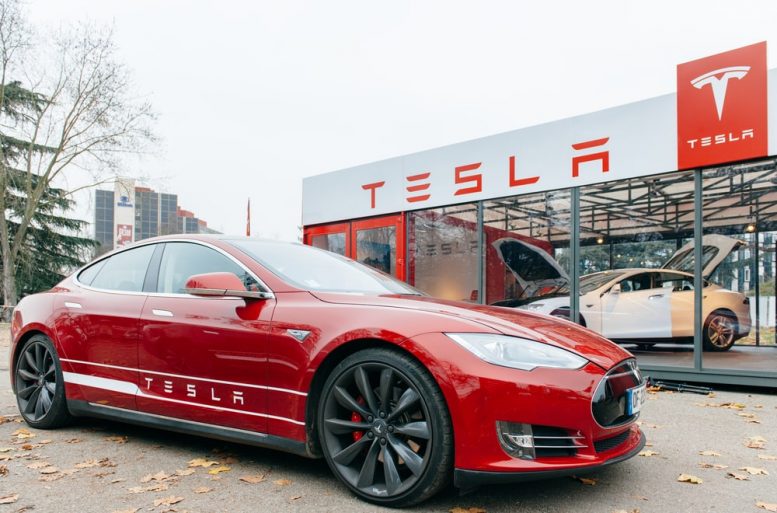 According to CCN Business, Tesla's (NASDAQ:TSLA) Model 3 is now the top-selling luxury car in America. Now doesn't that come as a surprise?
Especially considering the Model 3 is not meant to be thought of like a luxury car at all, but rather Tesla's every-day car.
What does this mean for Tesla today? Tesla stock has been declining since October 1st, and unfortunately, this revelation isn't helping this decline. TSLA shares continue to be in the red by 5.02% today.
Top-Selling Luxury Car?
It seems the price point may be the reason this 'mass-market' car isn't exactly accessible for the mass market.
This is why it has unintentionally shoved its way into the top-selling luxury car genre.
Despite the intention, the Model 3 does not come cheap. Its starting price is supposed to be $35,000. However, this is only for the 'standard battery' edition, which is not actually available yet. The current Model 3 that you can buy has a 'long-range' battery, but for that, you will actually pay a starting figure of $49,000.
It is still a far cry from the six-figure price tag of the Model S or Model X, but mass-market suitability? I don't think so.
However, Tesla likes to think it will be. (Is Elon Musk living in America right now?) Average household income in the States is estimated at $55 thousand, but that's per household. That's not individual income.
>> Nissan Joins Group of Car Manufacturers that Warns of 'Hard' Brexit
Oh and I forgot to mention, the dual motor all-wheel drive! This will slap a further $6,000 onto your Model 3, meaning it will actually start at $55,000. This all-wheel drive is being added to almost all of its current production run, so you won't even be able to not ask for it.
And then there's extra add-ons; special colors, wheels, and features that will all further bump up the price of this 'average' car.
Top Selling Luxury Car
However, if we forgive the intention and look at how the Model 3 is performing in the luxury car market the results are outstanding. 
Tesla is beating the luxury brands' competition by a large margin. The Model 3 has truly earned its crown as the top-selling luxury car.
According to Rebecca Lindland, senior analyst for Cox Automotive:
"[Tesla's] not only almost single-handedly jump started the electric vehicle segment, it's moved from a niche automaker to be a mainstream competitor for the luxury brands."
The company is showing results that are "unprecedented."
The Stats
On Tuesday, Tesla announced it sold 55,840 Model 3s in the third quarter. Let's look at that in comparison to other competitors:
Audi (OTC:AUDVF) earned second place with 21,000 of its Q5 model sold.

Tesla sold more Model 3s than GM's (NYSE:GM) Cadillac or Buick ranges combined.

The Model 3 also outsold all Honda (NYSE:HMC) Acuras and Ford's (NYSE:F) Lincolns

Tesla sold more Model 3s than Lexus, BMW, Mercedes, and Audi sold cars
The only market that surpassed Tesla sales was the SUV market, but we are not looking at SUVs, we are looking at cars. 
And all this success without advertising, and fewer stores.
Surely investors are jumping for joy?
>> Has China Implanted a Secret Chip in Hardware to Spy? Really?
Stocks Fall
Alas, no. Perhaps the antics and controversy surrounding the company's CEO are distracting investors from the true successes of this company. Between smoking weed online, tweeting false promises of taking the company private, and being slapped with SEC fines, Elon Musk truly knows how to put on a controversial show. 
And it's upsetting stocks. The company is also known for over-promising on production targets and then not meeting them.
As Lindland says: "They've been their own worst enemy, because they've set such aggressive targets, the success they have had hasn't been appreciated."
But a true dark-horse is showing its true colors; Tesla's everyday car is now the top-selling luxury car in America. How long will it take investors to figure this out?
Featured Image: DepositPhotos /© ifeelstock