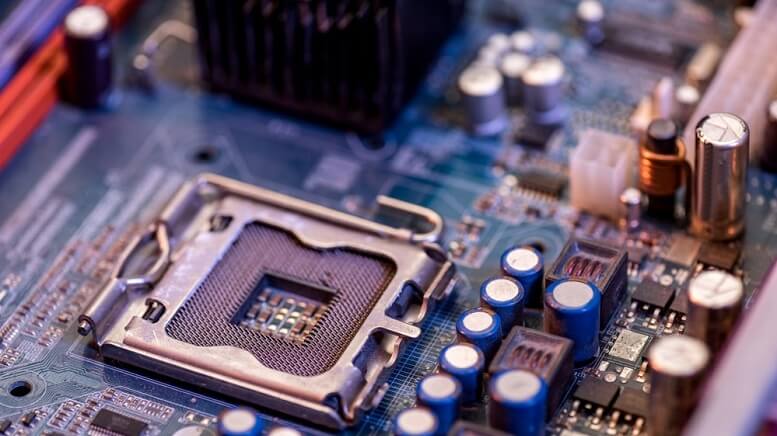 AMD stock is witnessing heavy buying activities with a gain of 16% after Advanced Micro Devices, Inc. (NASDAQ:AMD) launched its newest server CPU family, featuring some heady performance claims.
Big Move
Advanced Micro Devices Inc is one of the biggest global names in chip manufacturing, but it has almost always been in the shadow of its bigger rival Intel Corp (NASDAQ:INTC).
Today the company announced the launch of its new processor and claimed that it is going to be better than those offered by Intel in two key aspects. AMD stated that the processor in question is not only cheaper than the corresponding product offered by Intel, but it is also more powerful and that should come as a major boost for investors.
The name of the product in question is the Epyc chip, and according to the Chief Executive Officer of the company, Lisa Su, it is going to be made with a wholly new manufacturing process known as the 7-nanometer. In addition to that, the chip will also have as many as 64 processing cores, and it goes without saying that such a configuration makes it a highly powerful product. She went on to add that such a high performing product will raise efficiency considerably and cut the costs of data center owners by 50%.
At the time of writing, AMD stock is up by a whopping 16.27% at $33.94.
>> Walgreens Stock Up 2% Following Store Closure Announcement
Over the past few years, AMD has struggled to come with the compelling products that could seriously challenge Intel, but the latest announcement proves that the company is now making a concerted effort to get into the highly profitable server chips market.
That being said, the far more important announcement from AMD was that its Epyc chips are already being used by tech giant Google (NASDAQ:GOOGL) at its data centers. Google could also use the Epyc chips for its cloud servers. This development marks a significant event in AMD's history since it can now boast of having some of the biggest companies in the world as its clients. This includes the ones in the United States as well as those in China.
AMD stock has performed admirably this year and has gained as much as 80% in 2019 so far.
Featured image: DepositPhotos © AllaSerebrina