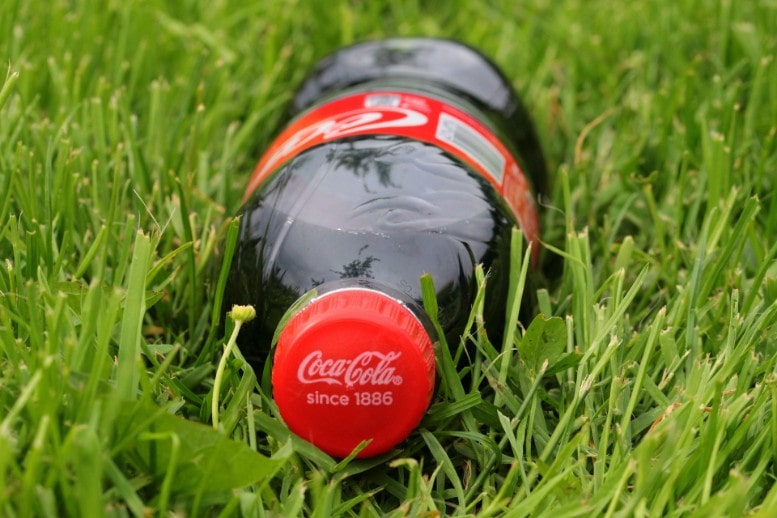 Coca-Cola Company (NYSE:KO) shares are up today, despite the alarming reports just released about its plastic production. According to a report released this morning by the Guardian, the beverage producer has admitted to producing 3m tonnes of plastic packaging a year or 200,000 bottles of plastic a minute.
The Coca-Cola Company's BIG Plastic Problem
Coca-Cola released its data to campaign manager Ellen MacArthur, who is pushing for major beverage companies to do more to tackle plastic pollution. In the past, the beverage maker refused to disclose such information and the figures given to MacArthur were for the year 2017. Coca-Cola is one of 31 companies to disclose its annual plastic packaging amounts.
On MacArthur's list, Coca-Cola is the only major beverage distributor. None of Coca-Cola's major competitors disclosed information to the campaign manager. If they did, it would be interesting to see if the company compares to its rivals. It would also be extremely eye-opening and scary—probably MacArthur's intent.
Still, among the group of those listed, Coca-Cola Company produces almost double the amount of plastic of the second-highest contributor, Nestle (OTC:NSRGY). Of the now 350 companies that have signed up for MacArthur's global commitment, only 31 have released their packaging production.
>> Tesla Model 3: Already Best-Selling Car in Several European Markets
"The decision by more than 30 companies to publicly disclose their annual plastic packaging volumes in the report is an important step towards greater transparency," the foundation said.
MacArthur's goal is to bring awareness to the issue, as well as encourage consumers to recycle. The foundation's global commitment wants to work with these companies to eliminate unnecessary plastic packaging and move away from single-use to reusable packaging. The big-picture vision for the company is to create a "circular economy in plastic" by significantly increasing the amount of plastic reused or recycled into new packaging.
Maybe investors are giving the Coca-Cola Company kudos for being brave enough to release its plastic figures, unlike its competitors. At the time of writing, KO is currently trading at $45.88 a share, up +$0.06 (+0.13%).
Featured Image: Pixabay