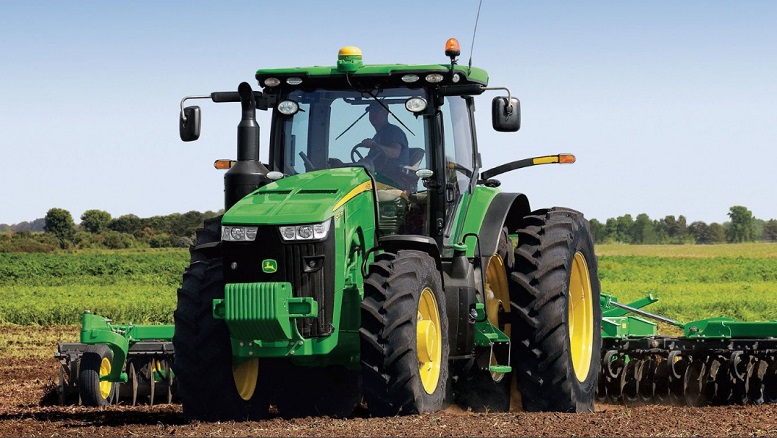 On Friday, Deere & Company (NYSE:$DE) reported a second straight quarter of lower-than-expected sales. Why? It seems to be because demand has remained slow-moving for its trademark green tractors and harvesting combines, which sent the company's shares down 7% in pre-market trade.
Heading into the quarter, expectations were high for Deere, as the company has surprised Wall Street in the past few quarters with its ability to maintain and control costs amongst weak demand. For those who don't know, bumper corn and soybean harvests in the U.S. have caused crop prices to drop, which leaves farmers with less cash to spend on farm equipment.
For the third quarter, total equipment sales increased from $5.86 billion to $6.83 billion. As significant as this may be, it still came below the average analyst forecast of $6.92 billion, according to Thomson Reuters I/B/E/S
With that said, Deere & Company eked out a slim beat on profit, which was helped by a lower effective tax rate.
Further, Deere & Company boosted its full-year equipment sales forecast, primarily because of expected forex gains. Right now, Deere forecasts equipment sales to increase 10%, compared to its previous estimate of 9%. It's important to mention that the latest forecast includes a foreign-currency benefit of roughly 1%.
In regards to 2017 net income attributable to Deere & Company, the manufacturing company expects this to come in at roughly $2.1 billion.
In the third quarter, net income attributable to Deere & Company increased 31.3% to $641.8 million ($1.97 per share) from 2016.
In pre-market trading Friday, Deere & Company shares dropped more than 6%.
Featured Image: twitter