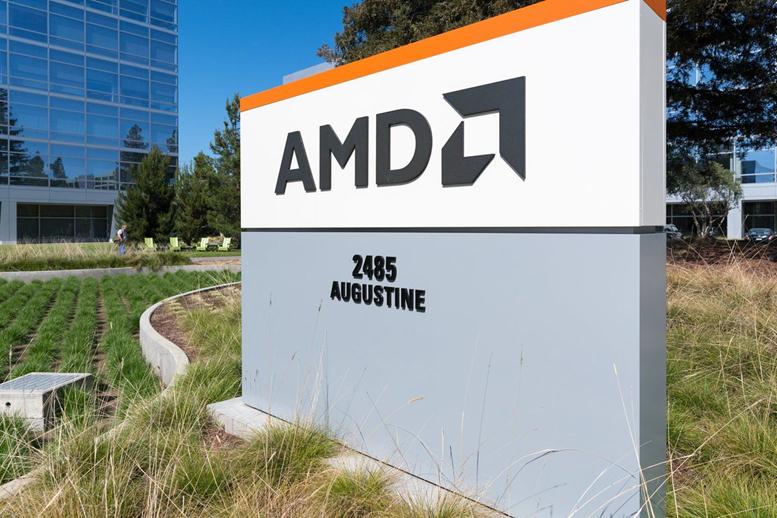 Talk about opposites. Before the Facebook earnings report came out today, the stock was trading in the green. Once it was released, however, the FB stock dropped. Meanwhile, the AMD earnings report also came out after market close, and before this happened, the stock was trading in the red. Now that the report is out, the AMD stock is soaring.
It does make sense that Advanced Micro Devices is soaring, considering the AMD earnings report was better than Facebook's. How much better? Well, you'll see.
AMD Earnings Report: Killed It
There's a lot to be excited about here. First, the AMD earnings report surpassed Wall Street forecasts. Second, the second quarter saw strong revenue gains. Third, AMD had the best quarterly net income in seven years.
Important Numbers:
Revenue came in at $1.76B. Analysts were expecting $1.72B.

Non-GAAP earnings came in at 14 cents per share. Analysts were expecting 13 cents per share.

Computing and graphics chips sales increased 64%.
Not only is the market excited (you can tell by the after-hours jump), but the company is too. Dr. Lisa Su, CEO, said that they had "an outstanding second quarter," adding that they are in a good position for the long-run.
Good Things on the Horizon
With the help of EPYC products and Ryzen sales growth, Advanced Micro Devices has forecasted third-quarter revenue to be between the range of $1.65B to $1.75B.
The AMD Stock Reacts (NASDAQ:AMD)
At closing time, AMD was down 0.86%. Now, in after-hours trade (as of 6:09 p.m. EDT) Advanced Micro Devices is up 4.74%, trading at $16.81.
The Company
If you're new to AMD, you should know that it produces and designs microprocessors. The company supplies both the computer and the consumer electronics industry. AMD is located in Santa Clara, California.
In the past, AMD has made a few acquisitions, such as ATI in 2006. I would suspect that if AMD continues to have the success that was so clearly demonstrated in this earnings report that more acquisitions will take place.
The Takeaway
Thoughts on the AMD earnings report?
>> Alphabet Earnings are In! Stock Up in After-Hours Trade
Featured Image: Twitter