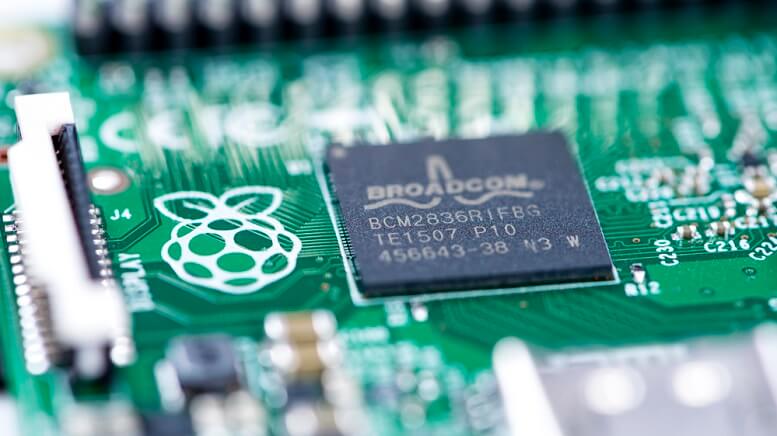 AVGO stock is currently trading at an all-time peak after Broadcom Inc (NASDAQ:AVGO) agreed to two deals with Apple (NASDAQ:AAPL) to supply the iPhone maker with US$15 billion worth of wireless components.
"Certain subsidiaries of Broadcom Inc. have entered into two separate multi-year statements of work agreements (the "2020 SOWs") with Apple Inc. Both are for the supply of a range of specified high-performance wireless components and modules to Apple for use in its products," said a statement from Broadcom today.
The chipmaker, which generates 20% of its business from Apple, will supply it with components to be used in forthcoming Apple products launching in the next three and a half years, according to an SEC filing. While that filing did not specify exactly which parts would be used, Apple is gearing up for the launch of a 5G-ready phone in 2020, of which Broadcom's technology is likely to play a key part. AVGO stock is currently trading at $323.29.
According to a technical analysis of the iPhone 11, Broadcom provided several chips used in the most recent iPhone, including chips for Wi-Fi and Bluetooth, and an Avago-branded RF front-end chip that helps the phone connect to wireless networks. According to JP Morgan, each iPhone contains approximately $10 worth of Broadcom components. However, the Wall Street Journal reported in December that the company was investigating the possible sale of a wireless chip division focusing on "radio-frequency" chips that supply Apple. AVGO stock is up 3% today.
>> INTC Stock Hits Multi-Year High After Q4 2019 Earnings Top Estimates
Broadcom has said that the two deals announced today are in addition to and do not affect an already existing agreement with the tech giant. The previous agreement, penned in June of last year, relates to certain radio frequency modules used in the latest iPhone. AVGO stock is currently sitting at its highest-ever valuation, and enjoyed an impressive bull run in the latter half of last year after a US$10 billion takeover of cybersecurity firm Symantec.
Featured Image: DepositPhotos © HandmadePicture