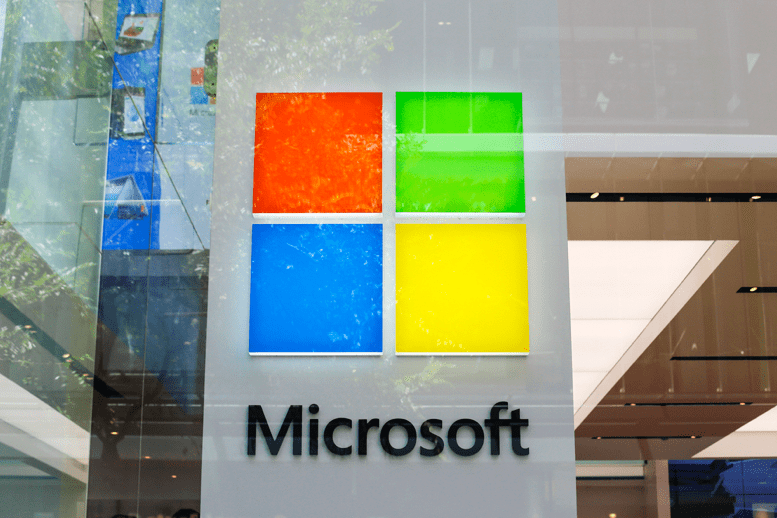 Analysts at Cowen see further gains ahead for MSFT stock, and because of this, shares hit record levels earlier today. The stock hit $139.22 USD in early morning trade after the firm initiated coverage of Microsoft (NASDAQ:MSFT) and gave it an outperform rating and a $150 price target.
MSFT Stock Climbs Further
Cowen analysts Nick Yako and Carson Sippel said that Microsoft has growth opportunities ahead due to its Azure public cloud and productivity suite.
The pair wrote about Microsoft's services:
"We believe MSFT's hybrid approach will continue to resonate with customers who want to migrate at their own pace."
They further predict that Microsoft's revenue in cloud infrastructure will increase by 39% annually to $49.1 billion in fiscal 2025. This is up from $9.6 billion in fiscal 2020, increasing its market share up to about 25% from approximately 13%.
MSFT Stock: Revenue Drivers
The analysts believe cloud products are going to become a larger player in Microsoft's revenue drivers in the years ahead.
According to CNBC: "Azure is part of the Commercial Cloud metric (which also includes Office 365, the Dynamics 365 cloud-based enterprise software and commercial services from LinkedIn) that Microsoft discloses each quarter."
The Cowen analysts believe Commercial Cloud will be a major contributor to the company's growth, expecting it to deliver almost 60% of Microsoft's total revenue in the 2025 fiscal year. This would be double current figures.
And further, the company is well positioned to grow its cloud-user base. Its more traditional platforms bring a large customer base already subscribed, and the expectation is that most of these will migrate workloads to the cloud.
>> SNAP Stock Continues to Gain Momentum as Analysts are Still Bullish
MSFT Stock vs. AMZN Stock
However, in terms of market share, Microsoft still trails Amazon Web Services.
In recent months, the pair have tousled for the title of the world's most valuable company. Both Amazon (NASDAQ:AMZN) and Microsoft have at different times topped a market capitalization above $1 trillion. Microsoft's arrived when it transitioned to a more subscription-oriented business model.
Currently, Microsoft's market cap stands at $1.6 trillion, whereas Amazon has fallen under once again, with a market cap just shy of the mark; $987.42 billion.
Do you think MSFT stock has further growth ahead?
Featured Image: DepositPhotos © boggy22