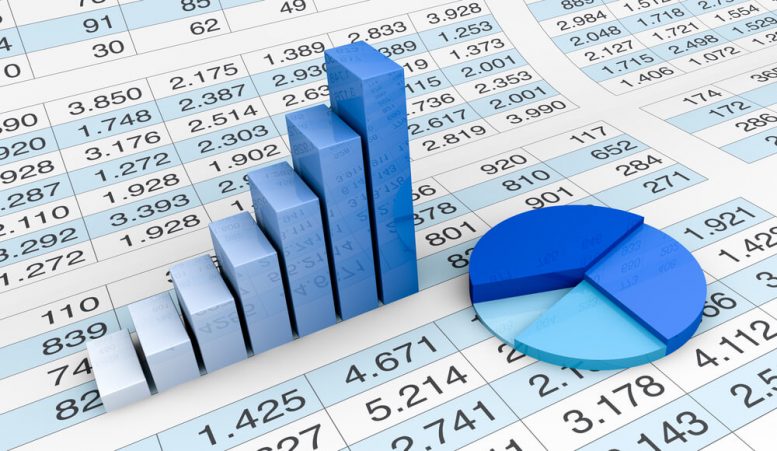 ORCL stock hits an all-time high following robust fourth-quarter earnings from Oracle Corporation (NYSE:ORCL).
The world's second largest software manufacturing company, Oracle Corp, calmed the nerves of its investors by recording growth in sales in the period that ended on May 31. In addition to that, the company projected that sales growth could continue in the coming quarters.
Improved Revenues
Sales were affected after the company transitioned to cloud computing; however, it seems that sales have now stabilized and the company can look forward to a few steady quarters. Revenue rose by 1.1% year-on-year to $11.1 billion and beat analysts' estimates comfortably as well. According to data that had been gathered by Bloomberg, analysts had estimated revenues of $10.9 billion.  Moreover, the company earned an adjusted profit of $1.16 a share in the latest quarter, ahead of estimates of $1.07 a share.
Following the publication of the report, ORCL stock rose by as much as 8% and hit $56.79 on the New York Stock Exchange. Oracle stock made a record high of $57.47 earlier in today's session.
For the current quarter, on an adjusted basis, Oracle projects its earnings per share to be in the 80 cents to 82 cents range, which is in line with analysts' projections of 81 cents per share.
>> Adobe Stock Rises 4% Despite Poor Guidance: Why Analysts are Worried
Analyst's View
Pat Walravens, who is an analyst with the firm JMP Securities, stated that Oracle's results have brought considerable relief to investors. He said, "These are small numbers but we seem to be making some progress. Oracle is doing a nice job on the applications side, but on the infrastructure side, you're competing against Microsoft, Amazon Web Services and the Google Cloud. That remains highly competitive.''
The company's much talked about cloud computing services generated revenues of $6.8 billion during the period. It is not a particularly poor performance considering the fact that Oracle had to partner with Microsoft Azure in order to grow its cloud business footprint. However, it proved to be a success as it constituted 60% of the company's total revenues for the period.
Following today's rally, ORCL stock has gained 25% so far this year.
Featured image: DepositPhotos © lucadp