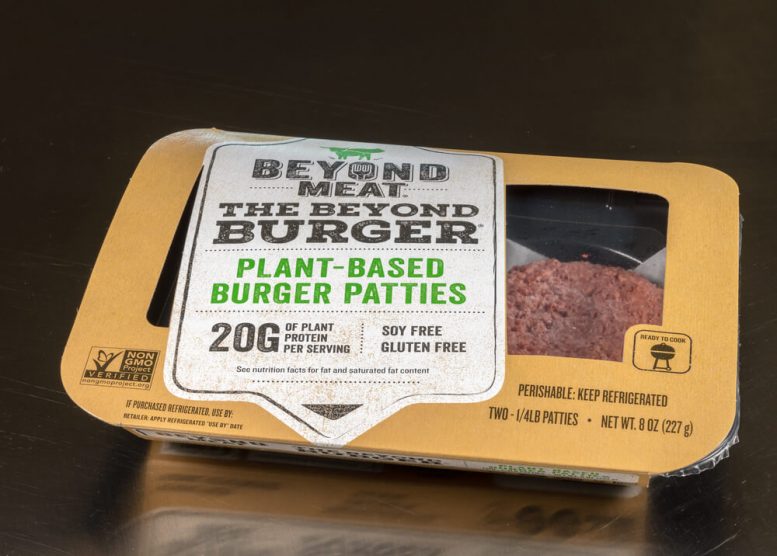 Since its debut as a publicly traded company, BYND stock has been soaring, and it recently topped the $100 mark. Beyond Meat Inc (NASDAQ:BYND) is valued at over $6 billion with more than 70 times the sales after it reported revenue of around $88 million last year. Beyond Meat is all set to report its first public quarterly earnings on Thursday, June 6.
Revenue Grew By 443% Since 2016
There is a lot of excitement among investors regarding the potential of the company's plant-based protein product portfolio. Much of this excitement is further reinforced by the company's growth in revenue of 443% from 2016 to 2018, and there is significant growth expected going forward as well. With these tremendous numbers, one may wonder whether Wall Street is being carried away, but for investors, they are likely to get a glimpse of what the company has to offer in 2019 from upcoming earnings.
In recent years Beyond Meat has witnessed exceptional growth, and with the Q1 results expected, one metric that investors will be looking at is growth. The company has successfully managed to introduce its vegan products across North America while providing the fastest growth in new product unveilings in the history of partners such as A&W Canada and TGI Fridays.
BYND stock is now trading lower by 0.50% at $102.85.
>> CVS Stock Jumps On Plans to Expand a New Store Format
Beyond Meat has a Clear Path for Profitability
When compared with some tech companies that have debuted into the public markets recently, Beyond Meat has demonstrated that it has a clear profitability path. The management is expected to put proceeds of the IPO into expansion initiatives, which may lead to a near-term impact on the operating income relative to last year, but it is expected that the investment will pay off for long-term stockholders.
For investors, they should be aware that the path of revenue growth will define the way into, and the level of, profitability. It is likely for Beyond Meat to achieve high operating margins in the future to exceed commodity-driven food companies like Tyson Foods, which had an operating margin in 2018 of 7.5%.
BYND stock has soared about 123% since opening May 2 at $46.00 per share. In fact, the stock skyrocketed 163% in its first day of trading.
Featured image: DepositPhotos © steveheap