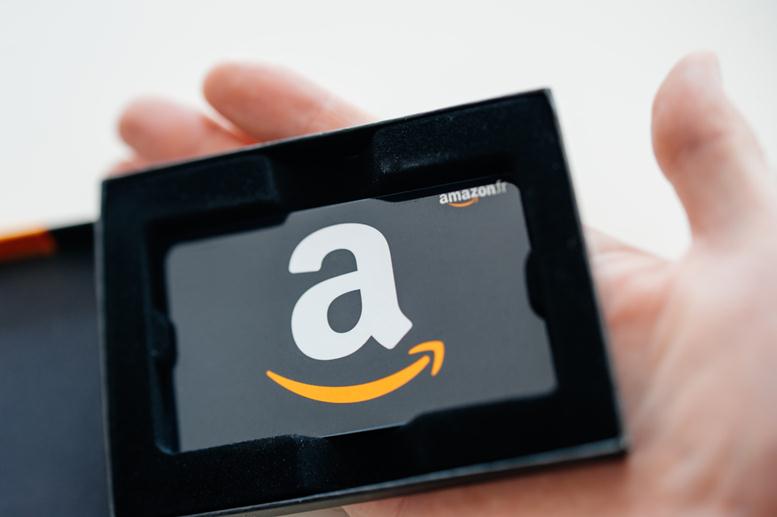 The Amazon minimum wage for its US employees will be raised to $15, effective next month.
Amazon (NASDAQ:AMZN) employs around 250,000 people (inclusive of part-time and temporary workers) and an additional 100,000 during the Christmas season.
The Amazon minimum wage hike will benefit all these workers. Those who may already be on $15 per hour will see an increase too.
Amazon Minimum Wage Hike
Amazon has faced a lot of criticism over the years. Concerns have been raised about the working condition in its warehouses, and it has faced strike action on multiple occasions because of it. 
Most recently, CEO Jeff Bezos has been in a back and forth fray with Senator Bernie Sanders over pay disparity at his company.
Last month, to combat this issue, the senator introduced the BEZOS act—a new legislation which taxes major corporations for every dollar that their workers require in government aid such as health-care benefits or food stamps.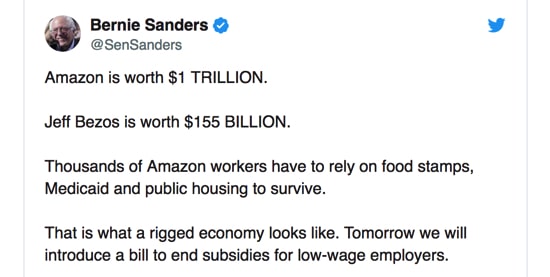 To put the pay disparity in perspective, the standard Amazon minimum wage meant employees earned around $28,500 yearly. That's a rather paltry number when compared to Jeff Bezos' earnings of $1.7 million last year alone.
Previously, Amazon responded to Sanders' accusations regarding pay and unfair warehouse conditions for workers:
"While Senator Sanders plays politics and makes misleading accusations, we are expending real money and effort upskilling people."
>> PepsiCo Q3 Results on Nooyi's Final Day as CEO
This response seemed to be ignoring the concerns put forth by Sanders. However, today's revelation showed that Bezos has heeded the requests:
"We listened to our critics, thought hard about what we wanted to do, and decided we want to lead," Bezos said in a statement. "We're excited about this change and encourage our competitors and other large employers to join us."
New Amazon Minimum Wage
Amazon's forward-looking quarterly guidance will reflect the new Amazon minimum wage. But it hasn't stopped there, Amazon has vowed to push for an increase to the federal minimum wage too.
Retailers Target (NYSE:TGT) and Walmart (NYSE:WMT) have also announced increases to their minimum wages, to $15 and $11 respectively.
Featured Image: DepositPhotos /© ifeelstock