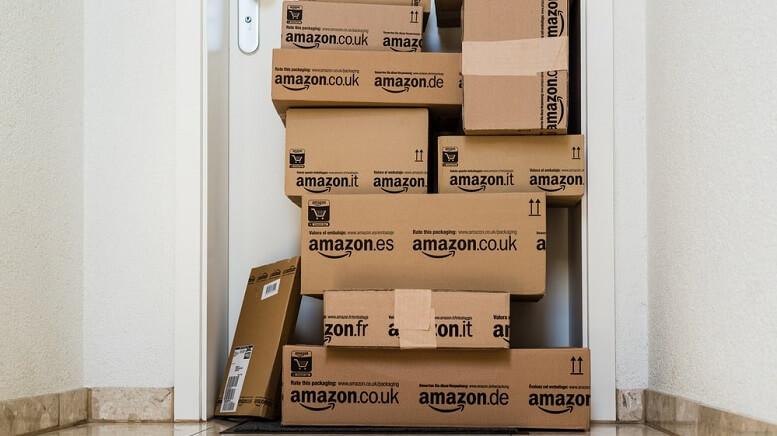 AMZN stock is the biggest gainer on Friday after Amazon.com, Inc. (NASDAQ:AMZN) reported its Q4 earnings that topped expectations.
Amazon's Q4 Results Top Estimates
The company reported a 21% increase for the quarter to $87.44 billion, beating analysts' estimates of $86.02 billion. Equally, earnings per share came in at $6.47 per share against analysts' estimates of $4.03 a share. The Amazon Web Services segment has continued to grow tremendously, and its revenue was around $9.95 billion, topping analyst projections of $9.81 billion. The AWS cloud business has been building new data centers and recruiting more personnel in response to the gains that Microsoft Corp (NASDAQ:MSFT) and Google (NASDAQ:GOOGL) have made in the cloud business.
The exceptional results show that the online retailer's investment in quick shipping is already resulting in more purchases. In the previous quarter, the company indicated that there was record shipping during the holiday season, stating that it had almost quadrupled both the same day and one-day deliveries. The company has been ramping up investment in various segments, and it rolled out one-day delivery to compete with other retailers such as Walmart Inc. (NYSE:WMT).
AMZN stock is up 9.23% at $2041.64 after hitting an all-time high of $2055.72.
Amazon Adds 150 Million Prime Subscribers
Amazon CEO Jeff Bezos has also revealed that the company hit 150 million Prime subscribers paying monthly and yearly fees to receive shipping discounts and other benefits. This is a significant increase from 100 million subscribers reported over two years ago. The growth of the number of Prime subscribers is an indication that the company has been attracting overseas customers as the domestic market becomes saturated. The Prime segment is a very important segment for e-commerce retail, considering that prime subscribers usually spend almost twice what other customers spend.
>> MO Stock Hammered as Vape Crisis Weighs on Juul Maker's Earnings
Also, Amazon provided upbeat guidance for Q1, indicating that it expects revenue to range from $69 billion to $73 billion. According to the company CFO Brian Olsavsky, the company does not have any visibility on how the coronavirus might affect the Q1 results. Several US businesses have issued warnings that the coronavirus outbreak could weigh on their businesses.
AMZN stock is up about 19% over the past year.
Featured image: DepositPhotos © franky242