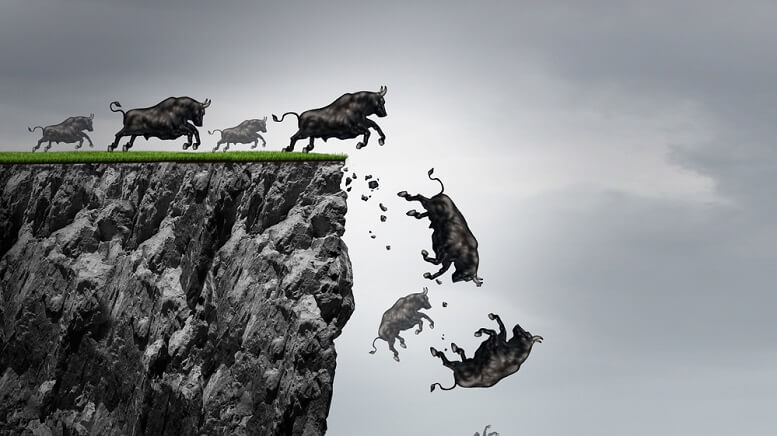 ROKU stock continues to fall for the second straight session as Roku Inc's (NASDAQ:ROKU) business might take a hit after Apple Inc. (NASDAQ:AAPL) revealed its price for its Apple TV+ service, which was about half what was expected.
Major Blow for ROKU Stock
As most people in the markets already knew, the video streaming space was going to see a major shift this year as massive players like Apple and Disney (NYSE:DIS) entered the industry. Yesterday, tech behemoth Apple made its much-anticipated announcement with regards to its streaming service Apple TV+ and it had a major effect on the stocks of companies in this space.
The fact that Apple's service is far more affordable than comparable services, such as Netflix (NASDAQ:NFLX), was also a major factor behind the drop in Roku stock on Tuesday.
Roku has been one of the best performers in the market due to impressive growth in its streaming services business, but the announcement made by Apple put a major dent in the company's stock. ROKU stock dropped by as much as 10.5% in yesterday's session as Apple announced its subscriptions that are going to cost $4.99 per month and could be spread around as many as six members.
That being said, Apple is not a direct competitor for Roku, since it provides a platform for a range of streaming services at a base price. The company is, in fact, going to host Apple TV+ on its platform and is hence going to earn revenues by offering the subscription to its users. This could well be a case of the market misreading the situation altogether with regards to the effect on Roku.
>> NFLX Stock Drops 2% As Apply TV+ Undercuts Subscription Price
However, the situation is completely different for streaming giant Netflix, which is going to be in direct competition with Apple TV+. The fact that Apple has come up with a far more affordable service at a time when Netflix had recently raised its prices could prove to be an important trigger for investors. On Tuesday, Netflix shares dropped by 2.94%, and much of that drop was due to the announcement made by Apple. It remains to be seen how the company tackles this threat to its dominance in the streaming space.
ROKU stock is down another 2% in today's trading session and now trading at $141.95. Nevertheless, the stock is still up a whopping 350% year-to-date.
Featured image: DepositPhotos © lightsource