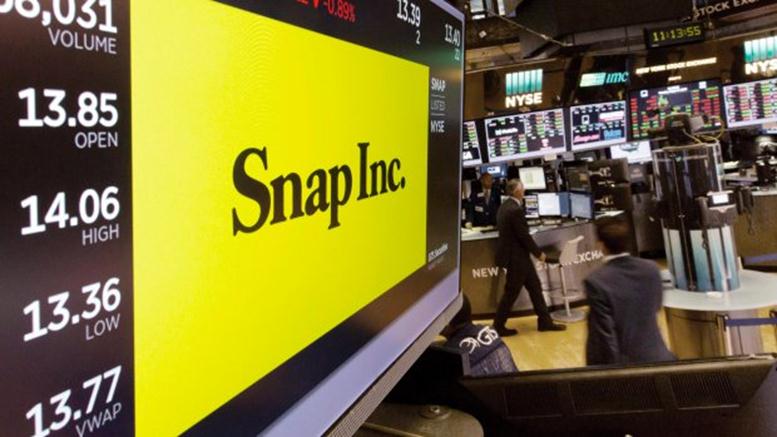 Life has not been easy for Snap Inc. But on Tuesday, things were looking a tad bit better. After the Snap earnings report was posted, shares of the company both dropped and increased.
This makes sense, considering there were both positive and negative takeaways from the report.
Here's what we know.
Snap Earnings Report: The Good
Okay, things aren't perfect in the Snap world, but the earnings report did give Wall Street a few things to be happy about.
First, Snap Inc. beat earnings estimates. Revenue came in at $262 million, and Wall Street had forecasted Snap revenue to be $250.4 million.
Loss per share was also better than expected, with analysts forecasting 17 cents, but Snap actually seeing 14 cents in the second quarter of 2018.
Other Important Figures:
ARPU was $1.40, which is higher than the $1.30 that was forecasted.
Snap Earnings Report: The Bad
There were some fails in the quarter; that fact is inevitable.
Daily active users dropped, coming in at 188 million. For perspective, Wall Street had forecasted to see 192 million. According to the report, users dropped because of redesign issues.
As someone who uses Snapchat (sorta), I know that there was anger when Snapchat was given a new layout.
Moreover, Snap Inc. provided revenue guidance. This is big news because it's the first time Snap has ever done this, but it was still lower than forecasted. For Q3 revenue, the Los Angeles-based company expects something between $265 million and $290 million.
The Snap Stock (NYSE:SNAP)
Reports say shares of Snap dropped around 11% after the report was posted, but then increased back up to 11% not long after.
At closing, Yahoo Finance reports that the stock closed Tuesday's session at $13.12, which means it closed up 0.54%. Further, currently in after-hours trade, Snap is up 0.69%.
The Takeaway
How do you feel about Snap Inc.'s second-quarter report?
Even though it wasn't perfect, I still feel content. When you look back at what was happening to the company around this time last year, you probably would too.
>> Starbucks Will Not Be Accepting Bitcoin (BTC) After All
Featured Image: Twitter