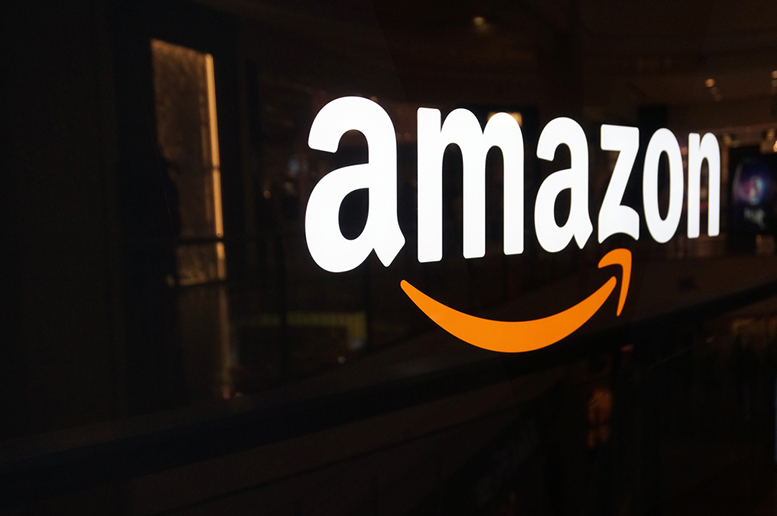 Amazon stock is poised to move higher from the current level thanks to robust gains in the past few quarters, according to analysts.
Amazon.com (NASDAQ:AMZN) stock is among the biggest gainers since the start of this year. Its stock price hit a new all-time high of $1700 a share yesterday amid a rally of 42% since the beginning of this year. Its financial numbers have also been backing its stock price rally. Its stock has a 52-week trading range of $927.00 – $1,714.50.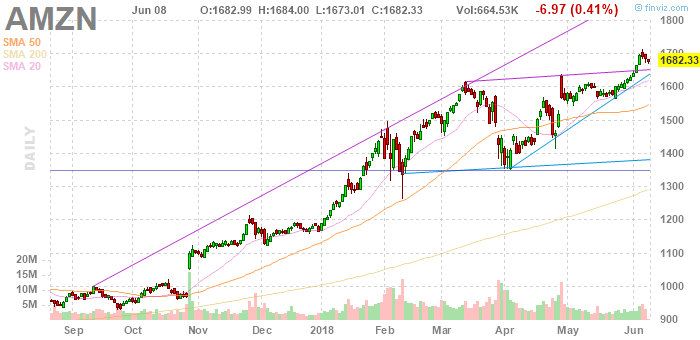 Source Image: finviz.com
Analysts See Further Upside for AMZN Stock Price
Market analysts are seeing substantial growth potential for Amazon.com stock price in the days to come. SunTrust analysts have raised their price target for AMZN stock to the $2000 level, thanks to the growth prospects from Amazon's private label businesses.
SunTrust analyst Youssef Squali expects Amazon's private label business revenues to be in the range of $25 billion by 2022, stating, "As strong an e-commerce platform as Amazon has become over the last 20 years, we believe that the best has yet to come. Private label is one of the highly underappreciated trends within Amazon, in our view, which over time should give the company a strong 'unfair' competitive advantage."
MKM Partners is also showing confidence in Amazon's US retail business. Analyst Rob Sanderson says Amazon's US retail sales market is likely to grow to 14.5% in the next seven years from 5.2% last year.
Financials Back Stock Uptrend
Amazon stock has been climbing over the last year due to a significant growth in financial numbers. For instance, the company reported 43% year-over-year revenue growth in the first quarter this year. The company expects its second-quarter revenue to be around $54 billion, higher from $51 billion in the first quarter of this year.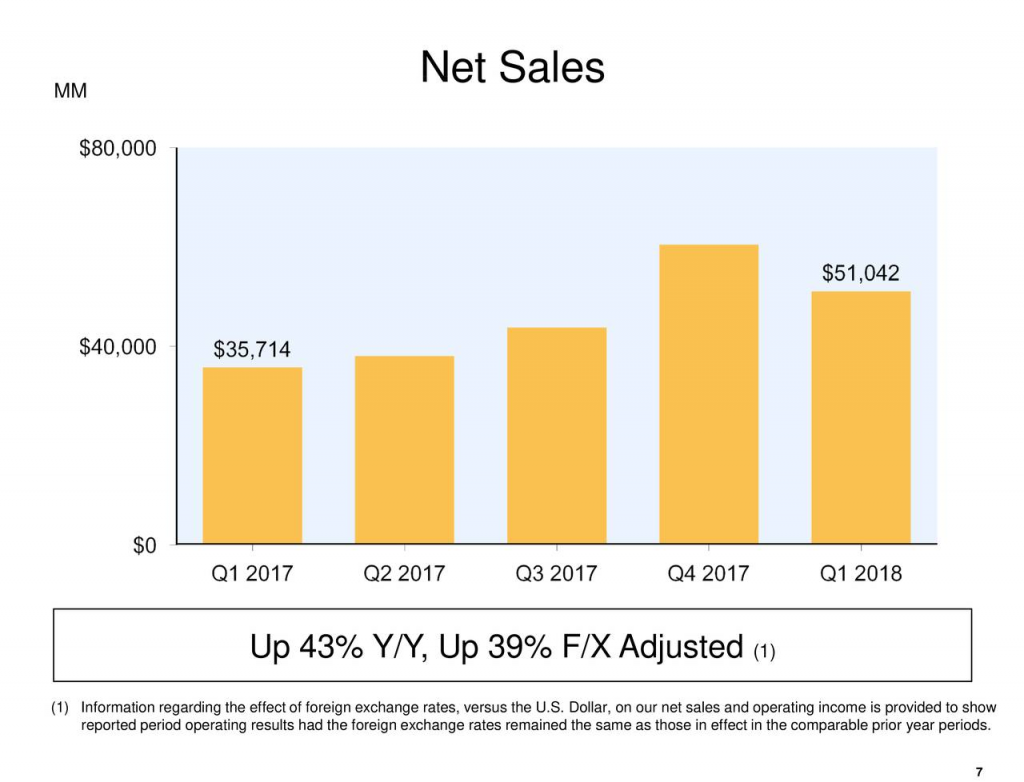 Source Image: seekingalpha.com
The company also appears to be in a stable enough cash position to support its expansion activities. During the first quarter, Amazon's operating cash flow was $17 billion, which was more than enough to cover Amazon's $10 billion capital requirements.
>> Apple Tells Suppliers to Make 20% Fewer Components for New iPhones
Featured Image: Depositphotos/© ericbvd