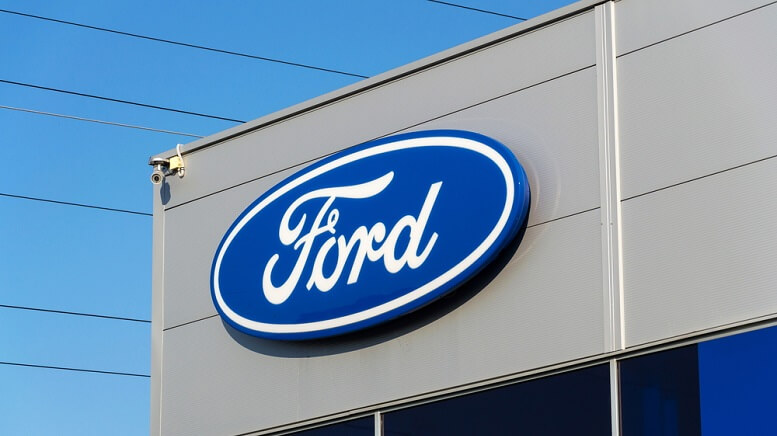 Ford stock is struggling to gain momentum today despite the motor company unveiling its new electric vehicle, the Mustang Mach-E, which is seen as a genuine contender to Tesla (NASDAQ:TSLA) in the EV space.
While Ford (NYSE:F) has been dipping its toes in the EV game for years, its venture gained substance in April of this year when it emerged that the iconic carmaker was investing $500 million in EV maker Rivian. This investment would see the Michigan-based Tesla rival manufacture a fully-electric pickup truck and a sports car, the results of which have finally been unveiled. Despite the launch of the new vehicle, Ford stock is down about 0.5% as investors fail to get excited.
The Mustang Mach-E will go on sale in about a year at a starting price of $43,000 USD, a price that clearly has Tesla's Model 3 in its sights. With the recent launch of the Ford v Ferrari film, it's clear that the company is leaning on its history as it looks to the future. By crossing over the iconic Mustang name with an SUV EV, Ford is deploying a clever marketing technique to encourage customers to make the jump to EVs. Ford has been losing ground recently, particularly in the Chinese market, and will be hopeful that this vehicle can spur on some growth in Ford stock.
>> TWTR Stock Hovers Around 52-Week Low: What to Do Now?
55 years on from the launch of the first Mustang and Ford is incorporating AI technology into its new vehicle. "This is the beginning of what AI is going to do," said Ford CEO Jim Hackett. "The vehicle is starting to learn you in really cool ways so that it adapts to what you care about." The Mach-E will feature a new, hands-free driver-assist system that is expected to compete with Tesla's Autopilot and Cadillac's Super Cruise systems. Investors in Ford stock will be hoping that the embrace of new technology coupled with the iconic Mustang name will be a major sales driver.
Featured Image: DepositPhotos © josekube