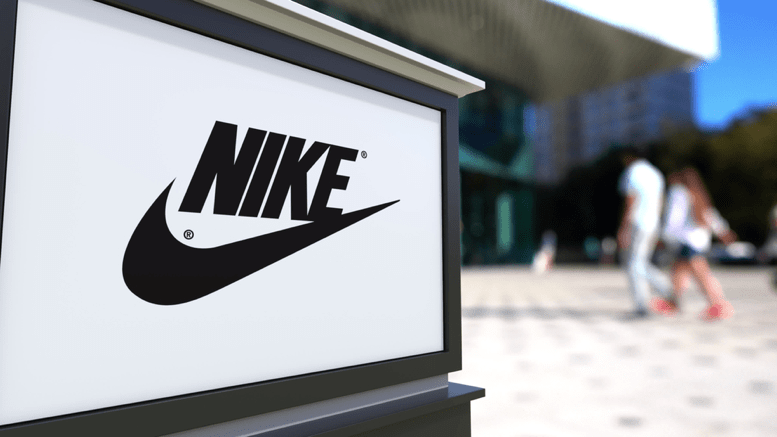 Nike (NYSE:NKE) is in a spot of bother today after the company decided to pull a pair of Betsy Ross designed sneakers featuring the old American flag. NKE stock is currently down 0.61% and selling for $84.90 USD.
What happened? Here's what we know.
NKE Stock Reacts to Shoe Debaucle
According to The Wall Street Journal, US Football star Colin Kaepernick complained about the shoes. The old American flag imprinted on the back was once used during a period of slavery in the US and is said to be used by extremist groups today.
Because of his concerns, Nike decided to pull the sneakers. But taking a different stance on the matter is the state of Arizona, who is rather unhappy with Nike's decision.
Arizona and NKE Stock
In response to Nike pulling the shoe, Arizona's Governor Doug Ducey is ordering the state's commerce authority to withdraw all financial incentive dollars for the company to locate to the state.
Before this controversy, Nike was planning on building a manufacturing plant on metro Phoenix's west side. The new plant would create over 500 jobs in the area, and as a gesture of goodwill, the Goodyear City Council was to waive up to nearly $1 million in review and permit fees along with reimbursing up to $1 million for the jobs.
However, Governor Ducey is incensed at the shoe company's decision to pull the Betsy Ross design, saying that the company is "abandoning" the US's history. Writing on Twitter, he said:
"It is a shameful retreat for the company. American businesses should be proud of our country's history, not abandoning it."
He then furthered soon after:
"Nike has made its decision, and now we're making ours. I've ordered the Arizona Commerce Authority to withdraw all financial incentive dollars under their discretion that the State was providing for the company to locate here."
>> AMRN Stock Rockets 13% As Amarin Sees Strong Revenues
What Now?
NKE stock is not faltering as much as expected on this news. But perhaps the stock market is slow to react. The next few days may tell a different story as this controversy either heats up or dies down.
This is not the first time that Nike has been embroiled in controversy with Kaepernick. The football player became a polarizing figure after he protested against racial injustice by taking a knee during the national anthem. Despite the nation-wide controversy this caused, the shoe brand chose him to lead their 2018 "Just Do It" campaign.
Are you an NKE stock investor? Does this news worry you?
Featured Image: DepositPhotos © alexeynovikov